(02 Apr 2021)
Accelya has published 'Airlines: A Path Back to
Profitability' – a research-based assessment and report of
commerce and retailing challenges and opportunities facing
airlines today.
The report is the culmination of a study conducted
by Atmosphere Research Group – an independent, strategic market
research and advisory firm focused on the travel industry – for
the Air Transformation Lab, which Accelya launched in September
2020 to explore the current state of airline commerce and uncover
perspectives on a profitable future for the airline industry.
The report provides a sobering acknowledgment of the
severity of the crisis according to airline executives, with 79%
viewing the pandemic as the most challenging moment in their
careers. In contrast, the report also notes that almost all
airline professionals participating in the study (96%) believe the
crisis has created opportunities for positive transformations to
their business, particularly in the areas of commercial processes,
commerce, and retailing technologies. 89% of airline executives
believe the crisis will fundamentally change how their airlines do
business over the next five years.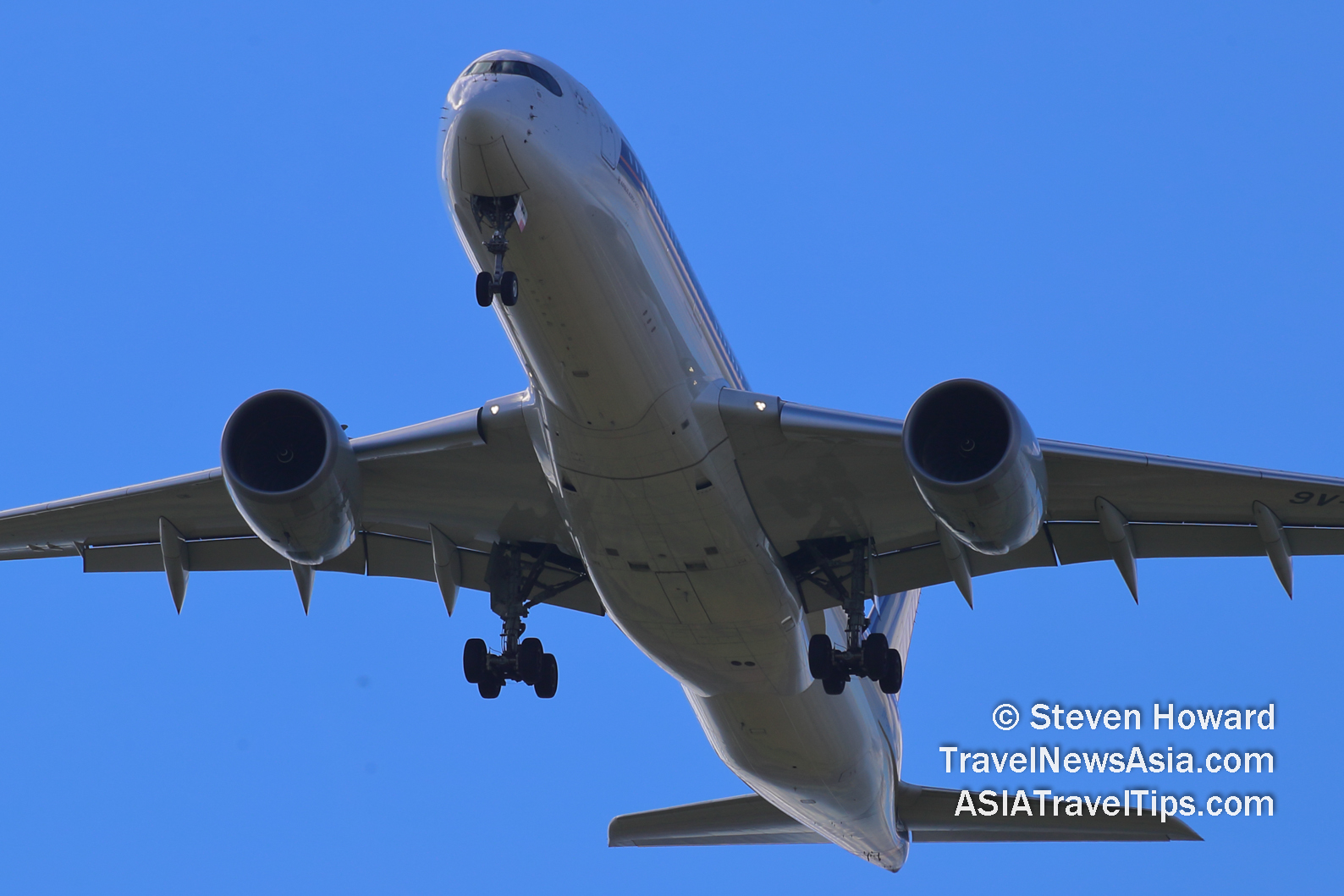 Among the findings are insights on the advantages
of being leaner, less siloed organizations – the result of
organizations being trimmed due to the pandemic. In particular,
airlines are inherently better positioned to innovate, which will
play a key role when business recovery begins.
For example,
although just 26% of executives considered merchandising/retailing
to be extremely important pre-pandemic, 49% believe it will matter
more during business recovery. The importance of innovation in
offer personalization grew nearly 160% (from 19% to 49%) when
comparing pre-pandemic perspectives to current views on business
recovery.
In addition, 18% more executives view innovation in
dynamic/continuous pricing to be extremely important during
business recovery compared to before the pandemic (from 33% to
39%).
"We view 2020 as the lost year for airlines, but
far from being discouraged, we see airline leaders ready to make
big, bold, and even unconventional moves to get back on track,"
said Henry Harteveldt, President of Atmosphere Research Group.
"Those airlines that are wise enough to take reasonable risks will
be best positioned to advance their commerce and retailing and
ultimately return to sustained profitability."
The report highlights direct customer
relationships, dynamic commerce, and data-driven retailing as
high-potential strategies for revenue growth:
– By 2023, airlines' direct channels (digital and
offline) will account for 56% of bookings – a 12% increase in just
three years, and
NDC will play a central role. Airlines that plan
to use NDC (31%) have already negotiated agreements with some or
all of their GDS partners to sell NDC content (flights and
ancillary offers).
– Dynamic and continuous pricing is the third most
crucial revenue management priority for airlines after accurate
demand forecasting and total offer management.
– 44% of airlines viewed data insights as
extremely important to their strategic efforts prior to the
pandemic. That viewpoint increases to 64% as airlines prepare for
business recovery. However, a worrying point of note is that
nearly half of all airlines surveyed (47%) believe inadequate data
will keep them from fulfilling their visions of dynamically priced
offers.
"Being in the airline industry has never been
easy, but it is now more challenging than ever. Success requires
us to collectively bring fresh ideas, approaches, and innovations
to the table. The flexibility to adapt to an increasingly dynamic
landscape is also critical to growth," said James Fernandez, Chief
Commercial Officer at Accelya. "Now more than ever before,
airlines need independent partners that understand the challenges
they face and how to overcome them – with a laser focus on
delivering value."
Report Methodology and Approach
The research consisted of two core components: an online
survey of 60+ airline executives from global network carriers,
domestic/regional airlines, and low-cost and ultra-low-cost
carriers around the world; and confidential one-on-one telephone
interviews conducted by Atmosphere with 10 airline executives from
around the world.
The report features charts and graphics that
highlight the online survey results, along with anonymized
comments from the one-on-one telephone interviews, and relevant
findings from Atmosphere's syndicated consumer and airline
industry research.
The 39-page (2.33 MB) report can be downloaded
here.
See also:
Future of Airline Distribution and NDC –
Interview with Yanik Hoyles, IATA (Nov 2019)
[embedded content]
See latest
Travel Industry News,
Video
Interviews,
Podcasts
and other
news regarding:
COVID19,
Accelya,
Forecast,
Trends,
Outlook.

Headlines:

No Indication of a Recovery in Demand for International Air Travel
Singapore Airlines Migrates to Sabre's New Crew Manager Solution
VistaJet Orders 10 More CL350s; Takes Delivery of First Two Global 7500s
Qatar's First Marriott Executive Apartments Open in Doha
Marc Speichert to Join Four Seasons as CCO and EVP
Leslie Chiyoma Appointed GM of Grand Park Otaru in Hokkaido
Global Air Cargo Demand Up 9% on Pre-COVID Levels
Modular Aircraft Wins International Design Award
Steigenberger Hotel Doha Appoints Sherief Abouelmagd as GM
Duetto Appoints Chris Crowley as Senior Vice President of Sales
Singapore to Accept IATA Travel Pass from 1 May
Changi Airport Launches Safe Travel Concierge App
Thai AirAsia Launches Promotion
Salesforce to Upgrade Singapore Airlines' CRM with 1Point
Qatar Airways Operates World's First Fully COVID19 Vaccinated Flight
British Airways Invests in Future of Hydrogen-Electric Aircraft with ZeroAvia
Alaska Airlines Confirms Order for 23 Boeing 737-9 Airplanes
Elbit Systems Completes Acquisition of Sparton
Air Canada Terminates Transat Acquisition
Saudi Arabia Has 73,057 Hotel Rooms in Pipeline
Wharf Opens Stunning Niccolo Hotel in Suzhou, China
Airlines: A Path Back to Profitability
Sabre Launches New Airline Storefront
Vietjet to Resume International Flights
SITA Appoints Martin Smillie as VP Communications & Data Exchange
Embraer Completes Aerial Refueling Trials Between Two KC-390s
Elbit Systems Acquires Rokar from BAE
China Airlines to Launch Taipei – Palau Flights
Emirates Resumes Daily Airbus A380 Flights to Bangkok, Thailand
Willie Walsh Becomes Director General of IATA
American Airlines Offering Quarantine-Free Travel to Italy
Jumeirah Appoints Ermanno Zanini as RVP and GM of Burj Al Arab
Cross Signs Franchise Agreement for Seven Hotels in Japan
Hong Kong Air Cargo Launches Pilot Recruitment Drive
Boeing Awarded US$1.6 Billion Contract for 11 P-8A Poseidon Aircraft
WHO Appoints Carl Bildt as Special Envoy for ACT-Accelerator
Hong Kong Airlines to Trial Lab App Module of IATA Travel Pass
Thailand's Top of the Gulf Regatta 2021 to Take Place in November
World Tourism Organization Outlines Two Scenarios for 2021
TUMI and McLaren Unveil New Collection
Accelya Signs Distribution Agreement with Air France-KLM
Corsair Takes Delivery of First A330-900 Aircraft
Qatar Airways Extends Support of Orbis' Blindness Prevention Programmes
WHO Calls for More Studies into Origin of SARS-CoV-2 Virus
Japan Coast Guard Orders Two More Airbus H225 Helicopters
Thai Airways to Operate Two Flights Between Frankfurt and Phuket
Travellers Need COVID19 Tests to be Convenient and Affordable
Jelena Bojanic Appointed GM of A by Adina Canberra Hotel
Southwest Airlines Orders 100 Boeing 737 MAX Aircraft
TFE Begins Major Expansion with Opening of First Hotel in Austria
Bombardier Delivers 50th Global 7500 Business Jet
British Airways Starts Selling Cook-at-Home Meal Kits
Airbnb Launches What's My Place Worth Tool in Thailand
Qatar Airways Enhances Oryx One IFE with PressReader Partnership
Airbus Launches Travel Companion App – Tripset
United Airlines to Increase Flights in May
IATA Publishes 2020 Safety Report
FlyArystan Takes Delivery of Two More Airbus A320 Aircraft
GKN Aerospace Wins Boeing 777X EWIS Contract
Delta to Launch Flights to Iceland from Three Cities in U.S.A.
Marriott Signs Three Hotels in Saudi Arabia
Sabre Launches Qantas NDC Offers in Australia and New Zealand
Mandarin Oriental New York to Reopen 1 April
Air France Trials ICC AOKpass on CDG – SFO and LAX Flights
Bell Boeing V-22 Osprey Logs 600,000+ Flight Hours
SITA Upgrading Services at Sydney Airport in Australia
Dusit Thani Maldives Hosts Professional Tennis Coach Jerome Becker
Elbit Systems Wins Night Vision Goggles Order from German Federal Police
NDC – Exclusive Interview with Kathy Morgan of Sabre Travel Solutions
Qatar Airways to Resume Flights to Mykonos, Greece
Grupo Posadas Expands Partnership with Duetto to Include one Hotels
China Airlines 2020 Passenger Revenue Down 76.93%; Cargo Up 87.06%
888 Becomes Title Sponsor of 2021 Portuguese Grand Prix
Aimia to Exchange Minority Position in BigLife for Stock in AirAsia
NATO Support and Procurement Agency Increases Security with HCVM XT
Sabre Expands NDC to GetThere; Grows Access to SIA's NDC Offers
Hilton Aiming to Convert Up To 2,000 Rooms in 24 Months in Thailand
Star Alliance to Establish Management Office in Singapore
Emirates SkyCargo Marks One Year of Passenger Freighter Operations
Hong Kong Extends Airport Relief Package for Another Two Months
London Biggin Hill Supports Aerobility's Armchair Airshow 2021
Whitbread Opens Warehouse in Haiger, Germany
UN Broadband Commission Reappoints Rajeev Suri as a Commissioner
Thai AirAsia Launches Domestic Fly-Thru Service at Don Mueang Airport
AirAsia Warns of Unavailable Services as it Upgrades Reservation System
Hapag-Lloyd Upgrades Customer Service with SITA's Contact Center
Eutelsat Orders 26th Satellite from Airbus
Malaysia Airlines' MHholidays Offering Packages Beyond its Network
The Dorchester Hotel in London to Open Al Fresco Dining on 12 April
WTTC Confirms 'Uniting the World for Recovery' as Theme of Global Summit
Boeing to Upgrade U.S. Navy's EA-18G Growler Aircraft
Hong Kong Airport Completes Digital Health Pass Trial
China Airlines Bids Farewell to Boeing 747 with Special Last Flight
Four Seasons Bali at Sayan Adds Sattvic-Inspired Cuisine to Menu
German Armed Forces' SAR Service Takes Delivery of 7th H145 Helicopter
Airbus, DLR, Rolls-Royce and Neste to Study Sustainable Aviation Fuel
American Airlines Expands Distribution Agreement with Travelport
Cyprus to Deploy SITA's ATN/VDL-M2 Solution
SkyTeam Cargo Launches Program for Shipping COVID19 Vaccines
Inmarsat to Develop Satellite-Based Rocket Launch Telemetry System
Korean Air to Trial IATA Travel Pass on ICN – LAX Flights in May
Etihad Airways Achieves NDC Level 4
John O'Shea Moves to Australia as GM of Luxury Hotel & Residences
China Airlines Appoints Shing-Hwang Kao as President
First Int. Traveller Using IATA Travel Pass Lands at London Heathrow
Rene Mayer Returns to Indonesia as CDOSM of Three Hyatt Hotels in Bali
Mandarin Oriental Signs Luxury Hotel in Hangzhou, China
Avani Hotels and Resorts Joins TikTok
World Rugby Appoints Alan Gilpin as CEO
Park Hotel Group Opens Second Hotel in Japan
Marriott Opens Japan's First W Hotel
Cross Hotels & Resorts Appoints Harry Thaliwal as CEO
Cathay Pacific Launches Miles Plus Cash
British Airways Trials COVID19 Document Certification on Flights to India
Marriott Opens UAE's First Residence Inn
Etihad Airways Extends Complimentary COVID19 Insurance to 1 October
Qantas Launches Flights Between Newcastle and Melbourne
Marriott Appoints Carlton Ervin as Global Development Officer – International
Thai AirAsia Launches Unlimited Insurance and Checked Baggage Promotions
Rolls-Royce, Tecnam and Widerøe to Deliver All-Electric Passenger Aircraft
SITA to Recruit 55 People in Letterkenny, Ireland
Air Canada Targets Net Zero Emissions by 2050
Executive Appointments at Outrigger Hospitality
Shaker Akbar Joins APO as Regional Vice President – Middle East
Korea Aerospace Industries to Work with Elbit Systems on Unmanned Aircraft
57-Room Four Seasons Tokyo at Marunouchi to Open Two New Restaurants
Cathay Pacific Carried Just 21,134 Passengers in February
Qatar Airways Begins Trials of IATA Travel Pass Digital Passport
ASCEND Consortium to Develop High Volume Composite Tech in UK
HKIA Handled 47,000 Passengers and 8,475 Flight Movements in February
777 Partners Orders 24 Boeing 737-8 Aircraft
ICAO Updates Recommendations for Recovery of International Air Travel
Amadeus Adds New Capabilities to Traveler ID
Elephant Conservation, Jungle Bubbles and Tourism in Thailand – Interview
Thai AirAsia to Reinstate All 40 Domestic Routes in Thailand
Bruce Ryde Appointed GM of Kamalaya Wellness Sanctuary and Holistic Spa
Emirates Partners JW Marriott Marquis to Offer Free Nights in Dubai
Megapro Chosen as Exclusive Sales Agency for RWC Sevens 2022
ATR Appoints Alessandro Luzi as MD of AES Subsidiary in Singapore
Embraer Delivers First Legacy 450 to Praetor 500 Conversion to AirSprint
Top Insights from American Express' Latest Global Travel Trends Report
Andre Fu Redesigns Penthouse Suite of the Upper House in Hong Kong
New IATA Survey Reveals Growing Confidence in a Return to Air Travel
Air Astana to Resume Flights Between Almaty and Tbilisi, Georgia
FCM Developing New Tech Platform as Part of Rebrand
eRevMax Completes Promotions API Integration with Agoda
Utopia Unveils Plans for New Development in Phuket, Thailand
Elbit Unveils Details of New Advanced Multi-Sensor Payload System
Marriott to Open Six Fairfield Hotels in Japan This Year
Qantas to Launch Three New Routes to Cooma and Albury
Mandarin Oriental Takes Over Luxury Hotel in Riyadh, Saudi Arabia
Emirates to Increase Flights to Maldives and Seychelles
British Airways Extends Executive Club Tier Status for Another Year
Four Seasons Seychelles at Desroches Island to Reopen 15 March
Aeroplan Members Can Now Earn and Redeem Points at Starbucks
Airbus, Fujitsu and Thales Partner for British Army's Future LE TacCIS
Singapore Airlines to Pilot IATA Travel Pass on Flights to London
GHM Signs Chedi Resort in Doha, Qatar
Third of Destinations Worldwide Now Closed to International Tourism
The Reverie Saigon Appoints Paul Pettini as Executive Chef of Cafe Cardinal
Hong Kong SkyCity Marriott Hotel Appoints Khan Sung as GM
Hungary to Host MotoGP Race from 2023
Premier Inn Set to Double Portfolio of Hotels in Oxford, England
PROVision Appoints Mims Wright as Senior Advisor
Int. Departures from England Required to Complete Official Declaration
Rosewood Signs Second Luxury Hotel in London
Marriott to Pay Staff to Get Vaccinated
Bombardier Business Jets to Take Aston Martin Design to New Heights
Air China and China Eastern Implement Sabre's Recovery Manager
British Airways Promotes COVID19 Rapid Test Kits from Qured
Felix Murillo Moves to Mexico as GM of Four Seasons Tamarindo
FlyArystan to Launch Flights Between Turkistan and Istanbul, Turkey
Shangri-La Expands Partnership with Trip
sala Bang Pa-in (บางปะอิน) Riverside Resort to Open 1 May
Mandarin Oriental Barcelona to Reopen 12 March
Amadeus to Add IAG's NDC Content to Travel Platform
Marriott Rebrands Luxury Hotel in Cairo, Egypt
Vista Global to Acquire Apollo Jets
IDeaS Launches Optix for G3 RMS
TSA Adds HI-SCAN 145180-2is pro to Air Cargo Screening Technology List
Four Seasons Appoints Beverly Magee as Regional Vice President
Australia to Co-Develop Three More Loyal Wingman Aircraft with Boeing
Aviation: 2021 Starting Off Worse Than 2020 Ended
Malaysia Airlines Prepares for Contactless Air Travel Experience
ATPCO's New Dataset Covers Testing and Vaccination Requirements
Minor Hotels Appoints Mark O'Sullivan as Area General Manager – Bangkok
World Rugby Outlines Plans for Sevens 2021 Series
IATA Appoints Kamil Al-Awadhi as Regional Vice President – AME
January Air Cargo Demand Recovers to Pre-COVID19 Levels
Elbit Systems Wins Hermes 900 UAS Order from Country in Asia
IATA Travel Pass – Interview with Vinoop Goel, Director Airports – APAC
Aman Signs Two New Properties in Tokyo, Japan
Marriott Pilots AI Solutions to Streamline Hotel Design Process in APAC
Michael Foster Appointed GM of Dorsett Gold Coast
Vietjet Launches Free Checked Baggage Promotion
Malaysia Airlines to Integrate IATA Travel Pass into its Own App
Two Executive Appointments at Duetto
RAAF's Loyal Wingman Completes First Test Flight
Courtyard by Marriott Hotel Opens in Brisbane, Australia
Coworth Park in Sunningdale Opens Luxurious 3-Bedroom Cottage
Galaxy Partners Accor to Bring Legendary Raffles Hotel Brand to Macau
Air Astana CEO Optimistic Despite $94 Million Loss in 2020
Asia Pacific Airlines Carried Just 1.3 Million Int. Passengers in January
The Peninsula Hong Kong Partners Simpson Yacht Charter
Air Canada Revises Terms of CPA with Chorus Aviation
United Partners Landline for DEN – Breckenridge and Fort Collins Service
How's Business in Pattaya, Thailand? Interview with MD of Tiffany's Show
Will British & Irish Lions' Tour of South Africa Go Ahead?
ASEAN Tourism Forum 2021 Postponed Until January 2022
HD Videos and Interviews
Podcasts from HD Video Interviews
RSS News Feed and Ticker
Travel Trade Shows in 2020 and 2021
High-Res Picture Galleries
Travel News Asia – Latest Travel Industry News
---
Looking for Bali, Vietnam, Cambodia tour packages, we are the best choice!!!