(07 July 2021)
According to IATA, both international and domestic travel demand showed
marginal improvements in May 2021 when compared to April, though
traffic remained well below pre-pandemic levels.
Recovery in international traffic in particular
continued to be stymied by extensive government travel
restrictions.
Total demand for air travel in May 2021, measured
in revenue passenger kilometers (RPKs), was down 62.7% when compared
to May 2019, a gain over the 65.2% decline recorded in
April 2021 versus April 2019.
International passenger demand in May was 85.1%
below May 2019, a small step-up from the 87.2% decline recorded in
April 2021 versus two years ago. All regions with the exception of
Asia-Pacific contributed to this modest improvement.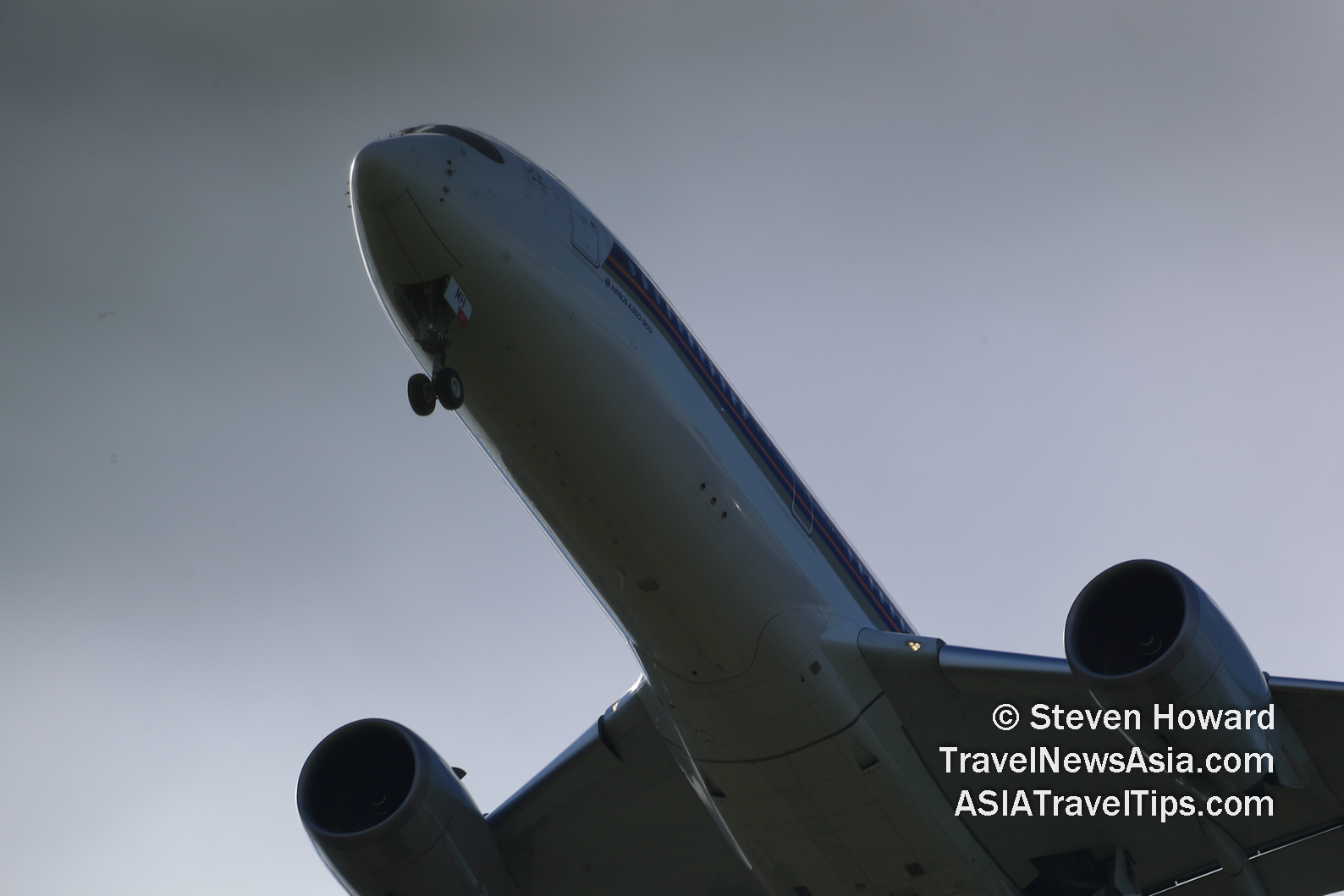 Total domestic demand was down 23.9% versus
pre-crisis levels (May 2019), slightly improved over April 2021,
when domestic traffic was down 25.5% versus the 2019 period.
China
and Russia traffic continue to be in in positive growth territory
compared to pre-COVID19 levels, while India and Japan saw
significant deterioration amid new variants and outbreaks.
"We are starting to see positive developments,
with some international markets opening to vaccinated travelers,"
said Willie Walsh, IATA's Director General. "The Northern
Hemisphere summer travel season is now fully arrived. And it is
disappointing that more governments are not moving more rapidly to
use data to drive border opening strategies that would help revive
tourism jobs and reunite families."
European carriers' May international traffic
declined 84.7% versus May 2019, improved from the 87.7% decrease
in April compared to the same month in 2019. Capacity dropped
75.7% and load factor fell 31.3 percentage points to 52.9%.
Asia-Pacific airlines saw their May international
traffic fall 94.3% compared to May 2019, fractionally worse than
the 94.2% drop registered in April 2021 versus April 2019. The
region experienced the steepest traffic declines for a tenth
consecutive month. Capacity was down 86.4% and the load factor
sank 45.5 percentage points to 33.2%, the lowest among regions.
Middle Eastern airlines experienced an 81.3%
demand drop in May compared to May 2019, slightly bettering the
82.9% decrease in April, versus the same month in 2019. Capacity
declined 63.7%, and load factor fell 35.3 percentage points to
37.7%.
North American carriers' May demand fell 74.4%
compared to the 2019 period, an improvement over the 77.6% decline
in April versus two years ago. Capacity sagged 58.5%, and load
factor dropped 32.2 percentage points to 51.7%.
Latin American airlines saw a 75.1% demand drop in
May, compared to the same month in 2019, notably improved over the
80.9% decline in April compared to April 2019. May capacity was
down 69.9% and load factor decreased 14.6 percentage points to
69.5%, which was the highest load factor among the regions for the
eighth consecutive month.
African airlines' traffic fell 71.4% in May versus
May two years ago, a gain from the 75.6% decline in April compared
to April 2019. May capacity declined 61.8% versus May 2019, and
load factor dropped 16.9 percentage points to 50.2%.
Domestic Passenger Markets
India's domestic traffic fell 71.0% in May
compared to May 2019 amid the emergence of the new and more
contagious "Delta" variant. This compared to a 42% decline
registered in April versus the same month two years ago.
Brazil's domestic traffic rebounded from a 60.9%
decline in April versus the same month in 2019, to a 44% decline
in May, as travel restrictions were eased.
Vaccinated Travelers Pose Very
Little Risk to Local Populations
"To paraphrase an old saying, when you think that
all you have is a hammer, every problem looks like a nail. Too
many governments continue to act as if the only tool in their
anti-COVID19 arsenal is a blanket border closure or an arrival
quarantine. In fact, research from leading medical organizations
around the globe confirms that vaccinated travelers pose very
little risk to the local population while data show that
pre-departure testing largely removes the risk of unvaccinated
travelers importing COVID19," said Walsh. "It is long past time
for governments to start responding to this information with more
nuanced data-driven risk-based strategies. These will minimize the
chance of importing COVID19 while allowing the world to reopen to
travel and all the opportunities it brings to reconnect with loved
ones, to realize business opportunities, to explore the world or
take a well-deserved vacation."
The complete Air Passenger Market Analysis for May
2021 can be downloaded in .pdf format
here.
Note: Because comparisons between 2021 and 2020 monthly
results are distorted by the extraordinary impact of COVID19,
unless otherwise noted all comparisons above are to May 2019, which
followed a normal demand pattern.
See also:

What is the IATA Travel Pass, and what does it mean for
travellers, airlines and the global travel industry? Exclusive
video interview with Vinoop Goel.
See latest
Travel Industry News,
Video
Interviews,
Podcasts
and other
news regarding:
IATA,
RPK,
ASK,
Traffic.

Headlines:

Vietnam Airlines to Trial IATA Travel Pass on Two Flights from Narita, Japan 
Bangkok Airways Cancels Flights Between BKK and CNX, HKT, THS, LPT and TDX 
Finnair to Launch Non-Stop Flights from Sweden to Bangkok, Phuket and Miami 
Qatar Airways Joins IATA Turbulence Aware Platform 
Tom Kershaw Joins Travelport as Chief Product and Technology Officer 
Ilona Yim Joins Wharf Hotels as Group Director Branding and Communications 
Qatar to Add 105 Hotels and Serviced Apartments to Portfolio 
Royal Norwegian Air Force's First P-8A Poseidon Rolls Out of Paint Shop 
All Regions Except Asia-Pacific Contribute to Improvement in Int. Passenger Demand 
Global Air Cargo in May Up 9.4% Above Pre-COVID Levels 
Fiji to Play Japan in Tokyo 2020 Rugby Sevens Opener; Match Schedule Confirmed 
airasia Digital to Acquire Gojek's Operations in Thailand 
Bombardier Launches Certified Pre-Owned Aircraft Program 
China Airlines Adds Flysafe Information & Service to Website 
Finland Opens Doors to Vaccinated Travellers from EU and Schengen Countries 
Air Canada to Resume / Increase Flights on 17 International Routes 
How's Business in Laos? Interview with Hotelier, Duangmala Phommavong 
Dusit Opens First Hotel in Oman 
Emirates Reopens First Class Lounge at DXB 
Vietnam Airlines Certified with 5-Star COVID19 Airline Safety Rating 
Hahn Air Appoints Christoph Althoff as Vice President Airline Business 
Australian GP Cancelled; Malaysian GP Brought Forward; Algarve Added to Calendar 
Emirates Partners Deutsche Bank to Launch New Payment Solution 
Singapore Airlines Appoints Yeoh Oon Jin as Independent Non-Executive Director 
Executive Appointments at ArcosJet 
Prague Airport Upgrades Passenger Experience with SITA Technology 
Bangkok Airways to Operate 'Sealed Flights' Between Suvarnabhumi and Samui 
Hyatt Regency Resort Opens on Koh Samui, Thailand 
Simpson Marine Sells Sanlorenzo 52Steel Superyacht to Buyer in South East Asia 
New International Airport Opens in Ulaanbaatar, Mongolia 
Qatar Airways Cabin Crew Trial IATA Travel Pass 
Emirates to Increase Flights to Phuket, Thailand 
Third Falcon 6X Joins Dassault Aviation's Flight Test Campaign 
Sky express Takes Delivery of First ATR 72-600 
Hong Kong Bans Flights from UK; Lists Country as Extremely High-Risk 
Etihad Airways Expands Verified To Fly Service to Most Routes 
Korean Air and KDB Finalize Asiana Post Merger Integration Plan 
Naladhu Private Island Resort in Maldives Closes for Renovation 
Fáilte Ireland Hires STR to Measure Hotel Performance 
Vietjet Revises Targets for 2021 
Qatar Airways Signs Codeshare Agreement with Alaska Airlines 
Cross Hotels Appoints Biz M Asia as GSA in Japan 
Airbus Built Eutelsat Quantum Satellite Shipped to Ariane 5 Launch Site 
United Airlines Orders 270 New Airbus and Boeing Aircraft 
Indonesia's Lion Air Group Expands Distribution Agreement with Sabre 
Asia Pacific Airlines Carried Just 1.3 Million Int. Passengers in May 
Minor Forms JV with China's Funyard Hotels & Resorts 
Fredrik Gustavsson Joins Inmarsat as Chief Strategy Officer 
PCR Test Centre to Open in Canal Village at Laguna Phuket 
Langham Reopens Luxury Hotel in Boston, USA 
Messe Berlin Aiming for Physical ITB China 2021 
Osaka Home to Marriott's 70th Property in Japan 
Scoot Adds First Three Airbus A321neo Aircraft to Fleet 
Gaylord Lamy Joins Langham Jakarta as General Manager 
Emirates Expands Trial of IATA Travel Pass to More Cities 
Air France and SNCF Expand Train + Air Service 
Air New Zealand Resumes Fast Bag Service 
Etihad Airways to Launch Flights to Vienna, Austria 
UK Navy Extends Contract with Airbus for Satellite-Based Maritime Surveillance 
Air New Zealand to Launch Cargo Flights Between Melbourne and Los Angeles 
Korean Air to Buy More Boeing 787 Aircraft with Funds from ESG Bonds 
Singapore Airlines Group Launches Voluntary Carbon Offset Programme 
Qatar Airways' Latest Boeing 787-9 Features New Business Class Suite 
Yugo Publishes New Charter Routes in Cambodia, Malaysia, Philippines and Thailand 
Air Canada to Trial Amadeus Traveller ID on Frankfurt to Toronto and Montreal Flights 
Park Regis Singapore Partners Trip Affiliates Network 
Four Seasons Seychelles Appoints New Executive Chef and Executive Pastry Chef 
Cathay Pacific Carried 24,006 Passengers in May 
Mandarin Oriental Revises Timeline for Eliminating Single-Use Plastic 
New Experiences for Guests of Four Seasons Hotel Sydney 
Helvetic Airways of Switzerland Takes Delivery of First New E195-E2 Aircraft 
Qatar Airways to Increase Flights to USA 
Korean Air to Develop Tanks for Small Satellite Launch Vehicles 
Air France Adds Montreal – Paris Flights to IATA Travel Pass Trial 
Hamad Int. Airport in Qatar Installs New Screening Technology 
Turkish Aerospace Added to Boeing Premier Bidder Program 
Ritz-Carlton Opens Luxury Resort in Turks & Caicos 
MotoGP 2021: Dates Set for Texas; Thailand Delayed; Japan Cancelled 
Chance to Win 15 Million Points with IHG's Epic Vacation Contest 
Thai AirAsia Slashes Fares to Phuket 
Banyan Tree Group Joins UNESCO Sustainable Travel Pledge 
Travelport Begins Global Roll Out of New RESTful / JSON APIs 
Finnair Expands Partnership with Juneyao Air 
Gulf Air Launches Athens – Larnaca and Bangkok – Singapore Flights 
UK Royal Air Force Orders 14 Extended-Range Chinook Helicopters 
eDreams ODIGEO Expands Airline Content with Travelport+ 
FCM Launches Platform in China 
Plaza Premium Appoints New COO and CIO 
Air One Aviation Completes Acquisition of Quadrant Systems 
Cathay Pacific and HK Express Sign FHS Contracts for A320 Family Aircraft 
Radisson Signs First Hotel in Djibouti 
Sihot Develops Check-In/Out Kiosk for Hotels 
Israel Completes First Interception Tests with an Airborne Laser System 
Minor Hotels to Rebrand Anantara Resort in Phuket, Thailand 
Ascott Expands FUM with Acquisition of Two Properties in Paris and Hanoi 
Virgin Australia Renews Distribution Agreement with Sabre 
Bangkok Airways to Resume BKK-TDX and USM-HKT Flights 
Rosewood Signs Luxury Hotel in Chongqing, China 
Airbus Appoints Catherine Jestin as EVP Digital and Information Management 
Clive Scott Named in Queen's Birthday Honours List 
Ireland, France and Russia Claim Last Three Rugby Sevens Spots at Tokyo 2020 
Marriott Opens Second Tribute Portfolio Hotel in Japan 
Bombardier Delivers Indonesia's First Global 7500 to Customer in Jakarta 
Qantas Expands Deal with Alliance Airlines; Jetstar Asia A320s to be Redeployed 
Boeing 737-10 Begins Test Program with Maiden Flight 
Nicolas Lambert Moves to Dubai as Senior Executive Pastry Chef for Four Seasons 
Hong Kong Int. Airport Reports Increase in Passenger Traffic 
French Companies to Study Use of 100% SAF on Single-Aisle Aircraft 
BA to Fly The British & Irish Lions to South Africa on 27 June 
Ascott to Develop Student Accommodation in South Carolina, USA 
Sabre Adds COVID19 Risk Analytics from GoPass to Shopping APIs 
Star Alliance Expands Use of Biometrics with NEC and SITA Technology 
Accor Becomes Platinum Partner of Int. LGBTQ+ Travel Association 
Finnair Launches New Ticket Type; Renews Other Tickets 
QNTC Appoints Deveekaa Nijhawan as Head of Int. PR and Communications 
SAF Group Orders Three More Airbus H145s 
Thailand's G.M. Tour & Travel Strengthens NDC Content with Amadeus 
Singapore Airlines to Resume Flights to Manchester, England 
GrandView Aviation Orders a Phenom 300MED 
Tasman Cargo Airlines Launches Melbourne – Darwin – Singapore Flights 
Emirates to Resume Flights to Lyon and Nice, France 
Vietjet to Trial IATA Travel Pass 
Iberostar's New Long-Haul Airline World2Fly Takes Delivery of Two A350-900s 
HKG Extends Drawdown Period of HK$7.8b Loan Facility to Cathay Pacific 
Etihad Airways to Launch Flights to Malaga, Mykonos and Santorini 
IATA Praises France and Spain for Opening Borders to Vaccinated Travellers 
Four Seasons Signs Hotel in Osaka, Japan 
FCM Partners South Pole for Global Net Zero Carbon Offsetting Programme 
Airbus Helicopters Signs Deal to Acquire ZF Luftfahrttechnik 
Aviation: RPKs Down 65.4% in April 
British Airways Offering Discounted COVID19 PCR Home Tests 
Malaysia Airlines' FFP Invites Members to Donate Points to Three Charities 
Teleport to Expand Cargo Fleet with Three Aircraft 
Airbus Calls on Helicopter Industry Stakeholders to Join SAF User Group 
ASEAN to Sign Major Air Transport Agreement with EU 
CWT Begins Global Roll-Out of RoomIt's Intelligent Display 
Air Cargo Demand Up 12% on Pre-COVID19 Levels 
MQ-25 Becomes First Unmanned Aircraft to Refuel Another Aircraft 
Helisul Aviation Partners Eve Urban Air Mobility; Orders up to 50 eVTOLs 
HKG Appoints Simon Amor as Interim Coach for Asia Rugby Championship 
Mallorca Joins UNWTO's Network of Sustainable Tourism Observatories 
Elbit Systems to Provide UK Armed Forces with XACT Night Vision Goggles 
Air New Zealand Appoints Nikhil Ravishankar as Chief Digital Officer 
Rolls-Royce Starts Testing New Hybrid-Electric Propulsion System 
Aviation Horizon Partners Air One for Launch of B737-400SF Cargo Services 
Yolande Hu Joins Melia Koh Samui as Director of F&B 
SAS Reports 20% Increase in Passengers 
ADAC Luftrettung Flies Airbus H145 Using SAF for First Time 
Digital Self Check-In Service Now Available at Sofitel Sydney Darling Harbour 
Melia to Open Hotel in Chiang Mai, Thailand 
Promoting Hua Hin Airport and Prachuap Khiri Khan to Regional Markets – Interview 
NDC – Exclusive Interview with Kathy Morgan of Sabre Travel Solutions 
Elephant Conservation, Jungle Bubbles and Tourism in Thailand – Interview 
IATA Travel Pass – Interview with Vinoop Goel, Director Airports – APAC 
How's Business in Pattaya, Thailand? Interview with MD of Tiffany's Show 
ASEAN Tourism Forum 2021 Postponed Until January 2022 
HD Videos and Interviews 
Podcasts from HD Video Interviews 
RSS News Feed and Ticker 
Travel Trade Shows in 2020 and 2021 
High-Res Picture Galleries 
Travel News Asia – Latest Travel Industry News