Leaders from across the global aviation industry
came together for a live broadcast last week, which explored
strategies to accelerate recovery and future growth in light of
the COVID19 pandemic.
FlightPlan: Strategies for Recovery, hosted
by Inmarsat Aviation and the Airline Passenger Experience
Association (APEX), saw over 50 industry voices exchange views on
the present and future of aviation.
Summarising the day's events, Philip Balaam,
President of Inmarsat Aviation, said "A wide range of initiatives have already been
executed to make flying viable and safe – from an overhaul of
cleaning protocols to greater social distancing across the
passenger journey. Under different circumstances, many of these
changes could have taken years to introduce. The next phase will
delve even further into the passenger mindset, ensuring that
consistent policies, measures and technologies are implemented to
restore confidence in airline travel. While many hurdles still lie
ahead, the single most overwhelming sentiment expressed during FlightPlan yesterday was one of optimism."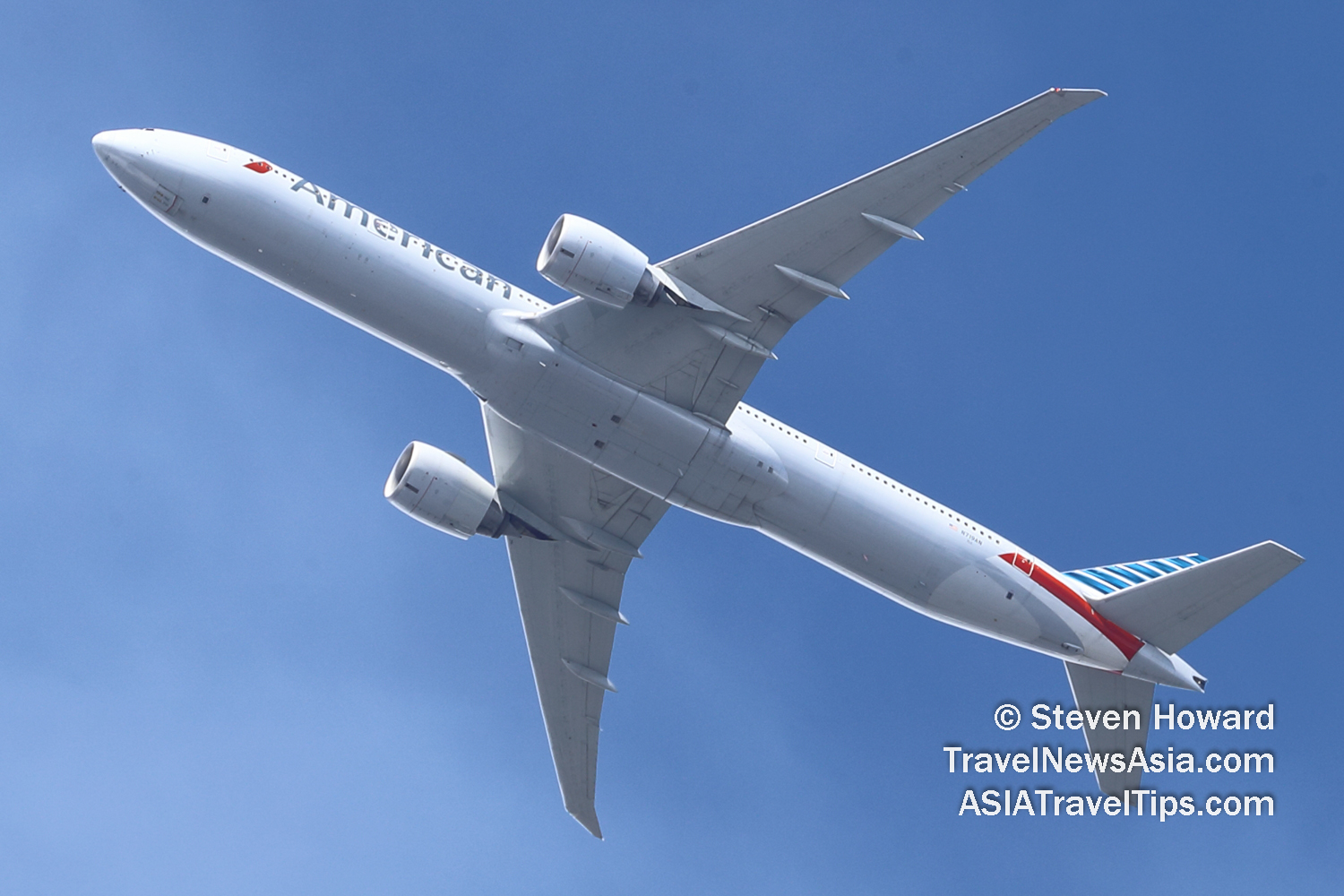 A particular highlight of the day was the launch
of Inmarsat's 'Passenger Confidence Tracker', one of the world's largest
surveys of airline passengers since the pandemic began. Reflecting
the views and attitudes of almost 10,000 respondents from 12
countries, it revealed that 83 per cent of air passengers expect
their travel habits to change in the long-term as a result of
COVID19.
Reflecting on what the industry can take from the
study in order to rebuild confidence, Niels Steenstrup, Inmarsat
Aviation's Senior Vice President of Inflight Business, told
viewers, "The fundamental message is about consistency. Passengers
want to be able to board a plane anywhere and be confident that
the same hygiene practices are being followed. They want a
consistent set of safety standards around the world, and more
consistency on quarantine rules … Worries about flying are all too
often a result of inconsistencies and lack of assurance about what
they will be met with at the airport, on the plane or at the
destination. Co-operation between nations will undoubtedly help
restore passenger confidence."
Agreeing with Steenstrup, Peter Harbison, Chairman
of CAPA Centre for Aviation, said that "a harmonious and standardised
way for looking after passengers" is needed. "The biggest problem
is the unilateralism we have seen develop."
Another key theme of the day was the growing
relevancy of trust and reputation. Robert Carey, Chief Commercial
and Customer Officer at easyJet, said, "In an economic downturn,
customers want value and a brand they can trust."
This is
supported by data from the 'Passenger Confidence Tracker', which
finds 44 per cent of passengers believe reputation is now a more
significant factor when choosing an airline than it was
pre-pandemic.
"Trust is super critical for any brand, but
certainly for those that have a safety component like airlines,"
agreed Anton Vidgen, APEX President and Air Canada Head of Brand
Experience. "It was important before the pandemic and it's
especially important during the pandemic."
There was a clear focus throughout FlightPlan on
the importance of digital solutions as a short-term solution to
boost confidence and safety, through reducing touchpoints and
interactions throughout the journey experience.
Gustavo Nader, Thales' Head of Strategy, IFE and
Connectivity, noted a growing trend for traveller autonomy,
enabled by digitisation.
"Travellers are increasingly reliant on
self-directed resources to get information about their travel
experience," he said. "Airports and airlines will be required to
accelerate their digital transformation in a way that increases
the independence of the traveller and reduces their reliance on
touchpoints and interactions."
Airline leaders echoed this, arguing that the
pandemic has accelerated their digital transformation plans.
Vidgen noted that Air Canada has already adopted touchless bag
check and is exploring innovative technologies from biometrics to
automatic gate boarding. Implementing touchless technologies
throughout the journey, he believes, will ensure "that customers
feel confident and can serve themselves as much as possible."
Matt Klein, CCO of Spirit, noted another shift in
passenger habits: the uptake of ancillary services. "The Spirit
business model, with optionality of services, is working. There is
a lot of value for guests with that and our ancillary revenue
generation numbers are back where they were last year," he said.
Research from the Passenger Confidence Tracker supports Klein's
comments, with value added services – such as extra legroom and
free baggage – becoming increasingly important to passengers in
2020.
Despite the deep challenges facing aviation as a
result of the pandemic, FlightPlan speakers expressed positivity
in how the industry has adapted at speed, and shared optimism for
the recovery phase.
Perry Cantarutti, SVP Alliances, Delta Air
Lines, said that "we're learning to realise that we can't let
it [COVID19] conquer our ability to live our lives and run our
businesses, but we have to be able to do that in a safe way". He
noted that growing travel confidence in the US domestic market in
particular is an "encouraging" sign.
According to Andrés Castañeda, CMO and CXO,
AeroMexico, the pandemic has led the airline – and the wider
industry – to identify ways to be more agile in the future. "We
can change our processes and policies faster than we ever thought
we could," he said. "With COVID, we need to reimagine how we
operate to bring trust back to customers. That has been a silver
lining of the past eight months."
Ben Smith, CEO of AirFrance KLM reiterated this,
saying, "The crisis has forced us to be more agile. It's forced
us to really try and be a step ahead of our competitors". He ended
with a note of optimism for the industry: "People have family and
friends around the world. People like holidays. People have
businesses. That's not disappearing. If borders are open, they
will come back."
Whilst acknowledging that passenger habits will
have changed, easyJet's Carey shared the sentiment that the
appetite for travel will not dissipate. Reflecting on the
passenger of the future, he said: "Are they going to interact with
us [airlines] differently? Absolutely. But the brands set up to
win are going to have a really bright future."
See also:
Association of Asia Pacific Airlines (AAPA) – State of the
Industry with Subhas Menon, DG and
Airports,
Air Travel and COVID19 – Exclusive Interview with SITA's President
of Asia Pacific, Sumesh Patel.
See latest
Travel News,
Video
Interviews,
Podcasts
and other
news regarding:
COVID19,
Inmarsat,
Touchless,
Contactless.

Headlines:

Capella to Open 47-Room Hotel in Hanoi, Vietnam
Sarah Moya Moves to Vietnam as GM of Two Hotels in Quy Nhon
Qatar Airways to Launch Thrice Weekly Flights to Abuja, Nigeria
Air Astana to Launch Flights to Maldives in December
Delta to Block Middle Seats Until 30 March 2021
Hosts in Thailand Commit to Airbnb's COVID19 Safety Practices
Qatar Airways Celebrates Countdown to FIFA World Cup with Special Livery
France Orders 7 Albatros Maritime Surveillance and Intervention Aircraft
New World Signs Third Hotel in Vietnam
Accor Opens 284-Room ibis Styles Hotel in Nagoya, Japan
Name Change for Conventions and Incentives New Zealand (CINZ)
TAT Donates Over 637,000 Baht to Elephant and Forest Conservation
ACI Re-Elects Jost Lammers as President
Accor Expands Partnership with Qantas FFP
HIA Upgrades Travel Experience with Latest CT Screening Technology
Airbus and Germany Submit Eurofighter Offer to Switzerland
New COVID19 Insurance for Inbound Travellers to Singapore
GHM Signs Stunning Chedi Resort on Koh Chang, Thailand
Wyndham Signs First Two Tryp Hotels in New Zealand
Emirates SkyCargo Adds Airbus A380 to Fleet
American Airlines and British Airways Trial Multi-COVID19 Testing
Alex Porteous Joins Four Seasons Hotel Kuala Lumpur as GM
Qatar Airways Signs Codeshare Agreement with Air Canada
Hungary Orders Two Embraer KC-390 Aircraft
Lufthansa and SWISS First to Use Star Alliance's Biometrics Platform
Qatar Airways Launches Student Club
IATA Publishes Guidance for Vaccine Logistics and Distribution
Far East to Open New Properties in Australia, Japan and Singapore
All Passengers on UA14 from Newark to Heathrow Tested for COVID19
Hahn Air Expands NDC Platform; Starts Accepting BSP Cash
Marcel Thoma Joins Mandarin Oriental, Marrakech as GM
20th WTTC Global Hybrid Summit to Take Place in Cancun 23-25 March
Association of Asia Pacific Airlines (AAPA) – State of the Industry with Subhas Menon
Korean Air to Buy Asiana Airlines
IHG Signs First Hotel Indigo in Kuala Lumpur, Malaysia
Anthony Tyler Returns to Mandarin Oriental Bangkok as GM
Aviation Leaders Debate Solutions to Rebuild Passenger Confidence
Mandarin Oriental Making Good Progress in Eliminating Single-Use Plastic
Etihad Airways to Launch Daily Scheduled Flights to Tel Aviv, Israel
Asia Pacific Airlines Strive for Greater Collaboration with Governments
Singapore Airlines Raises S$850 Million Through Convertible Bond Issue
Hong Kong Int. Airport Handled Just 79,000 Passengers in October
Richard Thomson to Join Air New Zealand as Chief Financial Officer
Subash Basrur Joins Courtyard by Marriott Penang as GM
Cathay Pacific and Cathay Dragon Carried Just 38,541 Pax in October
Vietjet and UPS Expand Partnership
American Airlines Trials App Designed to Make International Travel Easier
Delta, LAX Accelerate Terminal Transformation by 18 Months
Smiths Detection Expands IONSCAN 600 Capabilities to Detect Spice
Qatar Airways to Resume Flights to Phuket, Thailand
Boeing Forecasts China to Acquire 8,600 New Planes by 2040
Richard Bias Joins Hyatt Regency Phnom Penh as Executive Chef
Boeing to Help Turkey Establish Thermoplastic Manufacturing Facility
oneworld, SkyTeam and Star Alliance Support ICAO's Updated Plan
Hong Kong's Airport Authority Opens 2-Day Virtual Job Fair
Marriott Opens First Moxy Hotel in Taiwan
Airbus Signs Deal to Deliver 38 New Eurofighter Aircraft to German Air Force
Hong Kong – Singapore Air Travel Bubble to Take Off on 22 November
Thai Airways Confirms Flight Schedule from 1 January to 27 March 2021
Formula 1 Publishes Provisional Calendar for 2021
Qantas to Operate Thousands of Flights to Melbourne and Regional Victoria
Atomize Appoints Philip Niemann as CCO
China Airlines' Calendar for 2021 Celebrates Natural Beauty of Taiwan
IATA and ITF Call on Governments to Prevent 'Employment Catastrophe'
Air Canada's Transformed Aeroplan FFP Now Live
sbe and Accor Sign First Mondrian Hotel in Australia
93% of Airline Pax in APAC Say Travel Routines Have Changed Forever
Ashley Lai Returns to Thailand as GM of Sheraton Samui Resort
Charles H. in Seoul Ranked as One of the Best Bars in the World
Qatar Airways Launches New Fare Families
Mandarin Oriental Taipei to Reopen 1 December
Construction of First Atwell Suites Hotel Begins in Miami, USA
Accor Signs Three Hotels in Djibouti, East Africa
Four Seasons Pulls Out of Sao Paulo, Brazil
Etihad Makes Major Changes to Executive Leadership Team
Airbnb Survey Reveals 90% of Thais Find 'Work-Cations' Appealing
Martin Cramer Joins Mandarin Oriental Pudong, Shanghai as GM
Air Astana Reduces Flights to Istanbul, Turkey
Airbus Delivered 72 Aircraft in October
The Anam Resort in Vietnam Appoints Ye Chang Sheng as EAM
Boeing Appoints Jinnah Hosein as VP of Software Engineering
Russian Helicopters Delivers Two Mi-8AMT Kits to Kazakhstan
Thailand, COVID19 and Shorter Quarantines – WHO Press Conference
Asia-Pacific Airlines' September Traffic Down 95.8%
Thai Vietjet Launches Bangkok – Surat Thani; Will Launch CNX – NST on 30 Nov
Bastien Giannetti Joins Courtyard by Marriott Siem Reap as GM
Michael Moriarty to Return to Hong Kong Disneyland as MD
Embraer Partners Porsche for 10 Phenom 300E and 911 Turbo S Pairings
Global Air Cargo Recovery Continues in September
FlyArystan Records 91% Domestic On-Time Performance in October
Hyatt Takes Over Hotel in Hanoi, Vietnam
Singapore Airlines Receives Envirotainer QEP Accreditation
Finnair Includes Complimentary COVID19 Insurance on Tickets ex-Finland
Thai AirAsia Launches Domestic Tourism Promotion
Six Senses Launches Promotion for Private Island Resort in Cambodia
Travelport Signs Three Travel Agencies in Asia Pacific
Singapore Airlines Establishes Training Academy
Castle of Magical Dreams at Hong Kong Disneyland to Reopen 21 November
Luxury Yachts and Sailing in Thailand – Interview with Simpson Marine
IHG to Take Over Hotel in Johor Bahru, Malaysia
Marriott Opens 4th Four Points by Sheraton Hotel in South Korea
Qatar Airways' Passengers Can Now Offset Their Carbon Emissions
Shangri-La Opens Office Building in Wuhan, China
Marriott Opens Second Luxury Collection Hotel in Kyoto, Japan
Air Canada Rouge Resumes Flights
Cebu Pacific Extends Flexible Booking Options
Marriott Appoints Satya Anand as President EMEA
Dusit Signs First Hotel in Japan
Oakwood Opens 12th Property in Japan
Thai Vietjet Launches Hat Yai – Chiang Rai Flights
Air New Zealand Publishes Sustainability Report
Qantas to Operate Series of Scenic Getaway Flights
Christian R. Baudat Moves Back to Japan; Takes on New Role with Oakwood
Aloft Bangkok – Sukhumvit 11 Joins Thailand's ASQ Programme
Qantas Enables Routehappy Rich Content Through Sabre Red 360
Boeing on Contract for Two More Japan KC-46 Tankers
Marriott Signs Four Hotels in Thailand
IHG Signs Two Hotels Near Kata Beach in Phuket, Thailand
Kuwait Airways Takes Delivery of Airbus' First A330-800
Hilton Expands Partnership with Amadeus
Executive Appointments at Skye Suites
Marriott Opens Second Renaissance Hotel in Shenzhen, China
BA to Operate Flights to 52 Long-Haul Destinations in November
New Figures from WTTC Reveal 174 Million People Could Lose Jobs
Bangkok Airways to Resume Krabi Flights
Langham Signs First Hotel in Italy
Sabre to Drive BIDTravel's Digital Transformation
Plaza Premium Expands Meet and Assist Services with YQ Now Partnership
Companies Using Hotels to Create Bubbles
United Airlines Makes App Easier for People with Visual Disabilities
Airbus Reports 9M 2020 Results
Russian Helicopters Launches Mi-8 Test Program in Indonesia
Accor Signs First MGallery Hotel in Singapore
Asia Pacific Airlines Struggling to Survive; AAPA Reports September Traffic
IATA Revises 2021 Airline Industry Revenue Forecasts Downwards
Canterbury Unveils Latest British & Irish Lions Pro Jersey
Bombardier to Open Service Centre in Melbourne; Corey Trudgen Appointed GM
Rosewood Signs Hotel in Amsterdam
Bangkok Airways Partners Trip.com
Ecuadorian Air Force Takes Delivery of Two Airbus H145s
Onyx Signs World's First YOO Beach Club and APAC's First Yoo2 Hotel
Qantas to Launch Flights Between Sydney and Launceston
Finnair Signs Ground Handling Agreement with Airpro and Aviator Finland
Accor Signs Three Sebel Hotels in Australia and New Zealand
Singapore's Mid-Market Hotels Poised to Lead Recovery
IHG Opens Indigo Hotel in Dubai
Carlton Hotel Bangkok Sukhumvit Opens Cooling Tower Rooftop Bar
Collins Aerospace Signs MRO Agreement with GKN Fokker Services
Banyan Tree Opens Fourth Hotel in Thailand
Oakwood Offers London Taxi Service to Guests in Bangkok
Thai Airways Launches Weekly Flights Between London and Bangkok
Emerging Travel Trends in Asia Pacific – Interview with Sabre
WHO Stresses Importance of Contact Tracing in Fight Against COVID19
Airports, Air Travel and COVID19 – Interview with SITA's President Asia Pacific
Grand Richmond Hotel in Nonthaburi Launches Quarantine Package
HD Videos and Interviews
Podcasts from HD Video Interviews
Travel Trade Shows in 2020 and 2021
High-Res Picture Galleries
Travel News Asia – Latest Travel Industry News
---
Looking for Bali, Vietnam, Cambodia tour packages, we are the best choice!!!