(29 July 2021)
IATA's data for June 2021 shows a very slight
improvement in both international and domestic passenger demand
performance, though demand remains significantly below pre-COVID19
levels owing to international travel restrictions and related
issues.
Total demand for air travel in June 2021, measured
in revenue passenger kilometers (RPKs), was down 60.1% when compared
to June 2019, a small improvement over the 62.9% decline
recorded in May 2021 versus May 2019.
International passenger demand in June was 80.9%
below June 2019, an improvement from the 85.4% decline recorded in
May 2021 versus two years ago. All regions, with the exception
once again of
Asia-Pacific, contributed to the slightly higher demand.
Total domestic demand was down 22.4% versus
pre-crisis levels (June 2019), a slight gain over the 23.7%
decline recorded in May 2021 versus the 2019 period. The
performance across key domestic markets was mixed, with Russia
reporting robust expansion and China returning to negative
territory.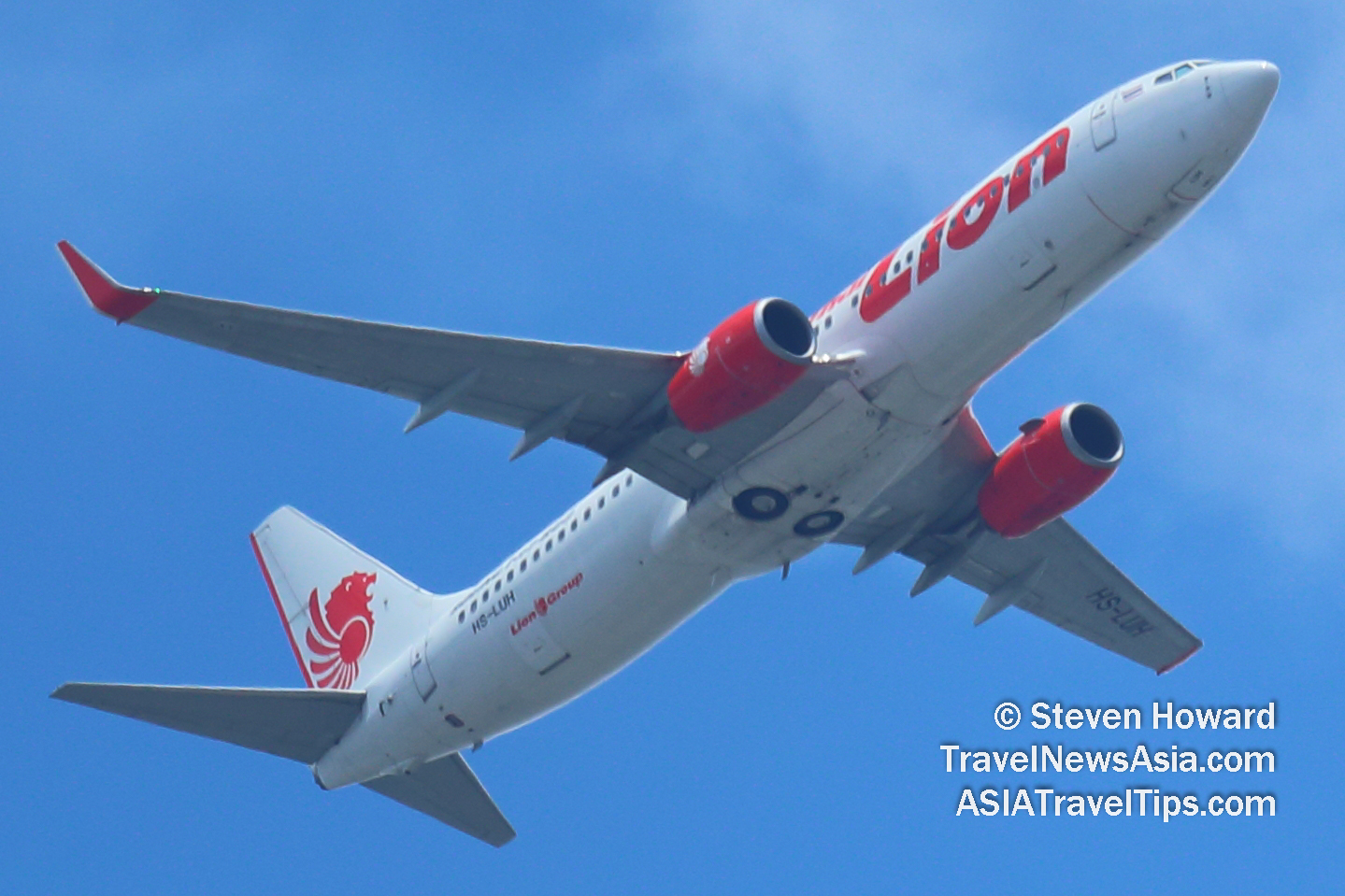 "We are seeing movement in the right direction,
particularly in some key domestic markets," said Willie Walsh,
IATA's Director General. "But the situation for international
travel is nowhere near where we need to be. June should be the
start of peak season, but airlines were carrying just 20% of 2019
levels. That's not a recovery, it's a continuing crisis caused by
government inaction."
Asia-Pacific airlines' June international traffic
fell 94.6% compared to June 2019, unchanged from the 94.5% decline
in May 2021 versus May 2019. The region had the steepest traffic
declines for an eleventh consecutive month. Capacity dropped 86.7%
and the load factor was down 48.3 percentage points to 33.1%, the
lowest among regions.
European carriers saw their June international
traffic decline 77.4% versus June 2019, a gain from the 85.5%
decrease in May compared to the same month in 2019. Capacity
declined 67.3% and load factor fell 27.1 percentage points to
60.7%.
Middle Eastern airlines posted a 79.4% demand drop
in June compared to June 2019, improving from the 81.3% decrease
in May, versus the same month in 2019. Capacity declined 65.3% and
load factor deteriorated 31.1 percentage points to 45.3%.
North American carriers' June demand fell 69.6%
compared to the 2019 period, improving from the 74.2% decline in
May versus two years ago. Capacity sank 57.3%, and load factor
dipped 25.3 percentage points to 62.6%.
Latin American airlines saw a 69.4% drop in June
traffic compared to the same month in 2019, improved over the
75.3% decline in May compared to May 2019. June capacity fell
64.6% and load factor dropped 11.3 percentage points to 72.7%,
which was the highest load factor among the regions for the ninth
consecutive month.
African airlines' traffic fell 68.2% in June
versus the same month two years ago, an improvement from the 71.5%
decline in May compared to May 2019. June capacity contracted
60.0% versus June 2019, and load factor declined 14.5 percentage
points to 56.5%.
Domestic Passenger Markets
China's domestic traffic returned to negative
territory in June, declining 10.8% compared to June 2019,
following a 6.3% growth in May versus the same period in 2019. New
restrictions had been introduced following a COVID19 outbreak in
several Chinese cities.
US domestic traffic improved from a 25.4% decline
in May versus the same month in 2019, to a 14.9% decline in June.
Life in the US was starting to see some normalcy following the
easing of measures and the rapid rollout of the COVID19
vaccination.
Looking Ahead
"With each passing day the hope of seeing a
significant revival in international traffic during the Northern
Hemisphere summer grows fainter," said Walsh. "Many governments
are not following the data or the science to restore the basic
freedom of movement. Despite growing numbers of vaccinated people
and improved testing capacity we are very close to losing another
peak summer season on the important trans-Atlantic market. And the
UK's flip-flop to reinstate quarantine for vaccinated arrivals
from France is the kind of policy development that destroys
consumer confidence when it is most needed.
"A risk-managed re-connecting of the world is what
we need. Vaccinated travelers should have their freedom of
movement returned. An efficient testing regime can sufficiently
manage risks for those unable to be vaccinated. This is the
underlying message in the latest WHO travel guidance. Some
governments are moving in this direction. The UK, Singapore and
Canada have indicated timelines to open their borders without
quarantine for vaccinated travelers. The European Commission has
recommended that its member states adopt travel protocols that are
closely aligned with the WHO—including testing for unvaccinated
travelers. Similar moves to re-open borders in line with the WHO
guidance by US—leaders in vaccinating their populations—would give
critical impetus to demonstrating that we can live and travel
while managing the risks of COVID19."
As comparisons between 2021 and 2020 monthly
results are distorted by the extraordinary impact of COVID19,
unless otherwise noted, all comparisons above are to June 2019,
which followed a normal demand pattern.
Download the 4-page, 246KB .pdf of the June Air
Passenger Market Analysis which includes 2021 vs. 2020
comparisons,
here.
See latest
Travel Industry News,
Video
Interviews,
Podcasts
and other
news regarding:
IATA,
Traffic,
ASKs,
RPKs.

Headlines:

Marriott Opens St. Regis Hotel in Qingdao, China 
Thailand Expands Curfew and Other Restrictions to 16 More Provinces 
Korean Air Operating Over 800 Cargo-Only Passenger Flights Per Month 
Banyan Tree Global Foundation Opens Greater Good Grants to Entries for 2022 
Condor Orders Seven Airbus A330neo Aircraft; Plans to Lease Nine More 
Air Canada to Launch Winter Flights to Orlando and Fort Lauderdale from YQB 
Winners of the Americas Lodging Investment Summit Awards 
Finnair to Offer COVID19 Rapid Antigen Tests for 65 Euros 
Aviation: Slight Improvement in Domestic and International Demand Performance 
Asia Pacific Airlines Carried Just 1.4 Million Int. Passengers in June 
Langham Jakarta to House Chef Tom Aikens' First Restaurant in Southeast Asia 
Etihad Expands Use of IATA Travel Pass to 7 More Cities, Including BKK and SIN 
Global Air Cargo Posts Strongest H1 Growth Since 2017 
United Airlines' Economy Customers Can Now Pre-Order Snacks and Beverages 
Priority Pass Partners China Southern; Adds 40+ Lounges to Portfolio 
AHLA, AHLF and BHN Establish Arne Sorenson Social Impact Leadership Award 
Finalists of Experience Mekong Showcases 2021 Unveiled as Public Voting Begins 
Air France Receives 5-Star COVID19 Airline Safety Rating from Skytrax 
Ethiopian Airlines Upgrades Self Service Check-In and Bag Drop Options at ADD 
Air Austral Takes Delivery of First Airbus A220-300 
Wuttipong Tanteraponchai Appointed CDOSM of Melia's Two Hotels in Thailand 
Malaysia Airlines Implements WTP as Part of Revenue Optimization Strategy 
SKY Takes Delivery of First Airbus A321neo 
Samad Aerospace's eStarling Aircraft Completes Hover Tests 
Bangkok Airways to Resume Samui – Singapore Flights 
Six Senses to Open Desert Resort in Israel 
Outrigger Revives Plan to Buy Sheraton Kona Resort 
Southwest Airlines Joins Sabre GDS 
Melia Appoints Vipasiri Napawongdee as DOMC of Two Hotels in Thailand 
Shiji Partners Amadeus Travel Platform 
IATA Launches Environmental Sustainability Training Program with UNIGE 
Airports in New Zealand Install Smiths Detection's UV Disinfection Kits 
Kyrgyzstan's Air Manas Signs FHS Agreement with Airbus 
Cathay Pacific Carried 40,651 Passengers in June 
Monolink to Perform Concert on Gaathafushi Island in Maldives 
Konrad Gstrein Joins Four Seasons Hotel San Francisco as GM 
COVID19 Tests Need to be Accessible, Affordable and Appropriate to Risk Level 
Peter Gianusso Joins Flight Centre Travel Group as Chief Technology Officer 
BA Adds Interactive Map to Website with Details of Travel Restrictions 
Tauzia Properties Added to Ascott's New Online Booking Website 
Airbus Delivers First A350 from C&DC in Tianjin to China Eastern Airlines 
HKIA Enhances Security with Canine Unit 
Hi Fly Adds One More Airbus A330-300 to Fleet 
Hahn Air Signed 15 Partner Airlines in H1 2021 
CWT Launches New Customer Experience Platform 
Despite Uptick in May, International Travel Remains Largely on Hold 
Embraer Delivered 34 Jets in Q2 2021 
UTair Signs Agreement for 50 Mi-8AMT Helicopters 
Passenger Volume at HKIA Increased 40.1% in June 
Riya Travel Expands Retailing Capabilities with NDC 
Russian Post to Use Drones to Deliver Mail 
Shiyi Tay Appointed GM of Diethelm Travel Singapore 
Korean Air Researching Air Launch Development Using B747-400 Aircraft 
Airbus Launches Mobile Pilot Training Suite 
QGen Code Generator to Streamline Model-Based Development for Collins 
Finalists of the Americas Lodging Investment Summit Awards 2021 
Russian Helicopters Showcasing Ka-226T Climber at MAKS-2021 
Outrigger Buys Thai Hotel Company; Adds Three Resorts to Portfolio 
45% of IHG's General Managers in Thailand are Women 
Thai AirAsia Extends Validity of Travel and Baggage Passes 
Bangkok Airways Suspends Unsealed BKK – Samui Service 
PROVision Appoints Trevor Warner as a Senior Advisor 
Club Med Promotes Rachael Harding 
British Airways Partners AirPortr to Enhance Travel Experience from LHR 
flyadeal Takes Delivery of One Airbus A320neo 
Emirates Resumes Flights to Mauritius 
British Airways to Launch Digital In-Seat Ordering on 19 July 
Cleartrip Expands Partnership with Sabre 
Qatar Reopens Borders to Fully Vaccinated Travellers 
Delta to Buy 29 Boeing 737-900ERs and Lease 7 Airbus A350-900s 
CWT Messaging Surpasses Program Goals 
Nick Clarke Joins The Langham Gold Coast as DOSM 
Simon Chan Joins Wharf Hotels as Group Director Technical Service 
Vincent Fredon Joins Four Seasons Jakarta as Director of Restaurants and Bar 
United Airlines Invests in Electric Aircraft Startup Heart Aerospace 
Porter Airlines Orders 30 Embraer E195-E2 Jets with Options on 50 More 
Edward E. Snoeks Appointed GM of Meliá Chiang Mai 
Richard Langonne Appointed GM of Mandarin Oriental Wangfujing, Beijing 
Wharf Hotels Appoints Antony Wong as Group Director Rooms 
SITA to Better Support Sustainable Aviation with Safety Line Acquisition 
Geraldine Dobey Returns to Mandarin Oriental as GM of Luxury Hotel in Paris 
Airline Network Planning in 2021 and Beyond – Interview with Cem Tanyel, Sabre 
Marriott Opens First Fairfield Hotel in Vietnam 
Six Senses Opens Resort in Ibiza, Spain 
Airbus to Showcase A350-1000 in Russia for First Time 
SKY express to Expand Fleet with Six ATR 72-600 Aircraft 
British Airways Launches Student Promotion in Singapore 
Scandinavian Airlines Increases Flights to USA 
Vietnam Airlines to Trial IATA Travel Pass on Two Flights from Narita, Japan 
Bangkok Airways Cancels Flights Between BKK and CNX, HKT, THS, LPT and TDX 
Finnair to Launch Non-Stop Flights from Sweden to Bangkok, Phuket and Miami 
Qatar Airways Joins IATA Turbulence Aware Platform 
Tom Kershaw Joins Travelport as Chief Product and Technology Officer 
Ilona Yim Joins Wharf Hotels as Group Director Branding and Communications 
Qatar to Add 105 Hotels and Serviced Apartments to Portfolio 
Royal Norwegian Air Force's First P-8A Poseidon Rolls Out of Paint Shop 
All Regions Except Asia-Pacific Contribute to Improvement in Int. Passenger Demand 
Global Air Cargo in May Up 9.4% Above Pre-COVID Levels 
Fiji to Play Japan in Tokyo 2020 Rugby Sevens Opener; Match Schedule Confirmed 
airasia Digital to Acquire Gojek's Operations in Thailand 
Bombardier Launches Certified Pre-Owned Aircraft Program 
China Airlines Adds Flysafe Information & Service to Website 
Finland Opens Doors to Vaccinated Travellers from EU and Schengen Countries 
Air Canada to Resume / Increase Flights on 17 International Routes 
How's Business in Laos? Interview with Hotelier, Duangmala Phommavong 
Promoting Hua Hin Airport and Prachuap Khiri Khan to Regional Markets – Interview 
NDC – Exclusive Interview with Kathy Morgan of Sabre Travel Solutions 
IATA Travel Pass – Interview with Vinoop Goel, Director Airports – APAC 
How's Business in Pattaya, Thailand? Interview with MD of Tiffany's Show 
HD Videos and Interviews 
Podcasts from HD Video Interviews 
RSS News Feed and Ticker 
Travel Trade Shows in 2020 and 2021 
High-Res Picture Galleries 
Travel News Asia – Latest Travel Industry News 
---
Looking for Bali, Vietnam, Cambodia tour packages, we are the best choice!!!