(25 Feb 2021)
IATA has announced that it expects the airline
industry to remain cash negative throughout 2021.
Previous
analysis (November 2020) indicated that airlines would turn cash
positive in the fourth quarter of 2021. At the industry level,
airlines are now not expected to be cash positive until 2022.
Estimates for cash burn in 2021 have ballooned to
the $75 billion to $95 billion range from a previously anticipated
$48 billion. The following factors play into this estimate:
Weak Start for 2021: It is already clear that the
first half of 2021 will be worse than earlier anticipated. This is
because governments have tightened travel restrictions in response
to new COVID19 variants. Forward bookings for summer
(July-August) are currently 78% below levels in February 2019,
though it is important to note that comparisons to 2020 are distorted owing to
the varying global impact and timing of COVID19.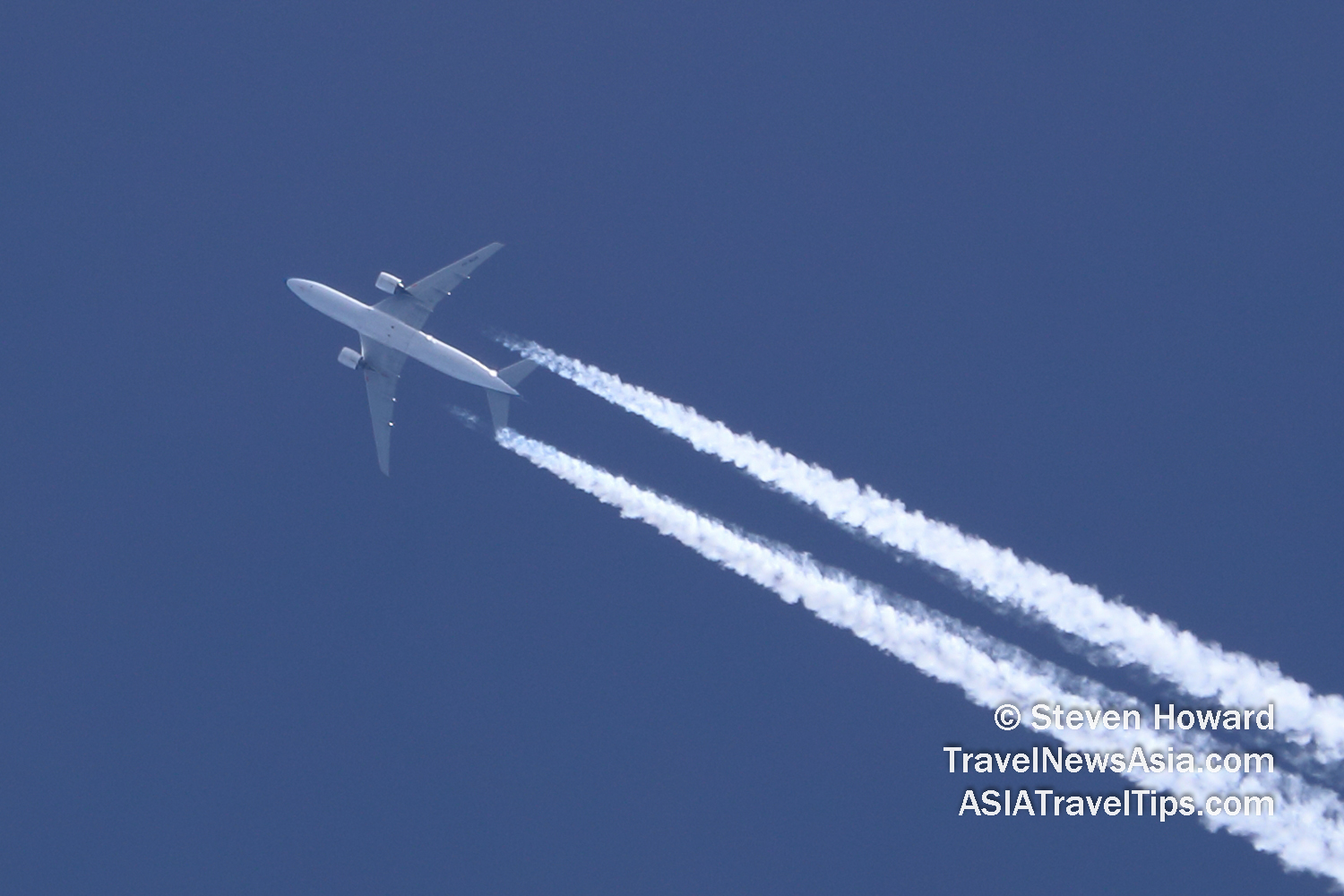 Optimistic Scenario: From this lower starting
point for the year, an optimistic scenario would see travel
restrictions gradually lifted once the vulnerable populations in
developed economies have been vaccinated, but only in time to
facilitate tepid demand over the peak summer travel season in the
northern hemisphere. In this case 2021 demand would be 38% of 2019
levels. Airlines would burn through $75 billion of cash over the
year. But cash burn of $7 billion in the fourth quarter would be
significantly improved from an anticipated $33 billion cash burn
in the first quarter.
Pessimistic Scenario: This scenario would see
airlines burn through $95 billion over the year. There would be an
improving trend from a $33 billion cash burn in the first quarter
reducing to $16 billion in the fourth quarter. The driver of this
scenario would be governments retaining significant travel
restrictions through the peak northern summer travel season. In
this case, 2021 demand would only be 33% of 2019 levels.
"With governments having tightening border
restrictions, 2021 is shaping up to be a much tougher year than
previously expected," said Alexandre de Juniac, IATA's Director General and CEO.
"Our best-case scenario sees airlines burning through $75 billion
in cash this year. And it could be as bad as $95 billion. More
emergency relief from governments will be needed. A functioning
airline industry can eventually energize the economic recovery
from COVID19. But that won't happen if there are massive failures
before the crisis ends. If governments are unable to open their
borders, we will need them to open their wallets with financial
relief to keep airlines viable."
With airlines now expected to burn cash throughout
2021 it is vital that governments and the industry are fully
prepared to restart the moment governments agree that it is safe
to re-open borders. That makes three initiatives critical:
Planning: Preparing the industry to safely
restart after a year or more of disruption will take careful
planning and months of preparation. Governments can ensure that
airlines are prepared to reconnect people and economies by working
with industry to develop the benchmarks and plans that would
enable an orderly and timely restart.
"The UK has set a good example," said de Juniac.
"Earlier this week it laid out a structure for re-opening based on
an improvement in the COVID19 situation. This gives airlines a
framework to plan the restart, even if it needs to be adjusted
along the way. Other governments should take note as a best
practice for working with industry."
Health Credentials: It is becoming clear that
vaccines and testing will play a role as the pandemic comes under
control and economies ramp up, including the travel sector. The
IATA Travel Pass will enable travelers to securely control their
health data and share it with relevant authorities. A growing list
of airlines – including Air New Zealand, Copa Airlines, Etihad
Airways, Emirates, Qatar Airways, Malaysia Airlines, RwandAir, and
Singapore Airlines – have done or are committed to doing trials with
IATA Travel Pass.
"Efficient digital management of health
credentials is vital to restart," said de Juniac. "Manual
processes will not be able to cope with volumes once the recovery
begins. Digital solutions must be secure, work with existing
systems, align with global standards and respect data privacy. In
developing the IATA Travel Pass these are fully in focus. The IATA
Travel App will help to set the bar very high for managing health
credentials, protecting against fraud and enabling a convenient
travel process. While there is choice in the market for solutions,
there should be no compromise on the fundamentals, or we risk
failing systems, disappointed governments and travelers, and a
delayed restart."
Global Standards: As vaccination programs and
testing capacity expand, two developments have become
critical—global standards to record tests and vaccines; and a plan
to retrospectively record those who have already been vaccinated.
"Speed is critical. Fraudulent COVID19 test
results are already proving to be an issue. And as vaccine
programs ramp up governments are using paper processes and
differing digital standards to record who has been vaccinated.
These are not the conditions needed to support a successful
restart at scale when governments open borders," said de Juniac.
"The WHO, ICAO, and OECD are working on standards, but each day
without them means the challenge gets bigger. We need an early
conclusion by competent authorities that the industry can plan
around.
"Even as governments focus on managing the
COVID19 crisis, we must be thinking a step ahead to the plans,
tools and standards needed to restart flying and energize the
economic recovery from COVID19. Working in partnership is nothing
new for airlines or for governments. It's how we have delivered
safe, efficient, and reliable connectivity for decades.
"For a year
it's been lockdowns and restrictions as vaccines were developed
and testing capacity expanded. The reason for all the pain that
this has caused is to keep people safe and to eventually be able
to retore their well-being and that of the economy. With good news
on vaccines and growing testing capacity, there is a glimmer of
light at the end of the tunnel. So, it's the time to ask
governments for their restart plan and to offer any support from
industry that could help."
See latest
Travel Industry News,
Video
Interviews,
Podcasts
and other
news regarding:
COVID19,
IATA,
Airline Industry.

Headlines:

Thai AirAsia to Launch New Travel Pass
Bali Hotels Show Support for 'Ayo Pakai Masker' Campaign
Accelya Appoints Bill Cavendish as Principal – Global Business Development
IHG Signs First Two voco Hotels in Scotland
Match Schedule for Rugby World Cup 2023 in France
Deloitte and American Airlines Working Together to Advance Use of SAF
Amadeus to Accelerate Journey to Public Cloud with Microsoft
Korean Air Flies First Pfizer-BioNTech COVID19 Vaccines to Korea
Optimism from Thai AirAsia CEO as AAV Reports Net Loss of THB 4.7 Billion
TFE Launches New Hotel Brand in Canberra, Australia
Southeast Asia to Need 4,400 New Airplanes by 2039
Oakwood to Open 7th Property in Thailand in May
IATA Expects Airline Industry to Remain Cash Negative in 2021
Emirates Operates First Flight with Fully Vaccinated Team
Inmarsat Appoints Rajeev Suri as CEO
British Airways Launches Two New Fare Brands for Travel Trade
Nobu Signs Hotel in Hamburg, Germany
KLM Cityhopper Takes Delivery of First E195-E2
COVID19 Changes IT Spending Priorities for Airlines and Airports
AAT Appoints Puttipong Prasarttong-Osoth as President
Akbar Travels Expands Partnership with Sabre
Travelport Launches New Visual Identity
American Airlines to Add NDC-Enabled Content to Amadeus
GKN Aerospace and GA-ASI Expand Partnership on MQ-9B SkyGuardian
Mandarin Oriental Signs Luxury Resort and Residences in Danang, Vietnam
Gulf Air to Launch Flights to Singapore
Marriott Appoints Tony Capuano as CEO and Stephanie Linnartz as President
AirAsia Aiming to Resume All Domestic Routes in Thailand by April
Karl Bieberach to Join Belmond as Senior Vice President of Global Development
Qantas to Launch New Routes, Increase Capacity to North Coast
Brian Pearce IATA's Chief Economist to Retire
Embraer Delivers First Praetor 500 to Customer in Brazil
Air New Zealand to Trial IATA's Digital Travel Pass on AKL – SYD in April
Boeing Recommends Airlines Ground 777s Powered by PW4000-112 Engines
USAMRIID Tests Show BioFlash Can Detect SARS-CoV-2 in the Air
Cathay Pacific Flies First COVID19 Vaccines to Hong Kong and Mexico
Qantas to Expand Pilot Training Facilities in Australia
Michael Mestraud Appointed GM of Four Seasons Oahu and VPRO Americas
Etihad Airways and Gulf Air Sign SCCA
British Airways Partners Dettol
72 Businesses Shortlisted in 2021 Experience Mekong Showcases
Melia Koh Samui Provides Land for Farm to Help Feed Elephants
Bangkok Airways to Resume HKT-HDY Flights; Delays BKK-KKC/HDY Launch
United Airlines to Launch Flights Between Boston and London Heathrow
Abode Selling Hotel in Canberra, Australia
New Zealand Millennium Cup Superyacht Regatta Open to New Entries
Air Cote d'Ivoire Takes Delivery of First Airbus A320neo
Embraer Welcomes Brazil's Decision to Withdraw WTO Dispute with Canada
IBM to Upgrade Delta's Computing Environment
UNWTO Names Winners of Sustainable Development Competition
Hong Kong Disneyland to Reopen 19 Feb; Reservations Begin 18 Feb
Construction of Peppers Melbourne Richmond Commences
Executive Appointments at TFE Hotels in Melbourne, Australia
Louvre Hotels Upgrades Global Distribution with Sabre
Korean Air Working with UNICEF to Transport COVID19 Vaccines Globally
Accelya Expands Hawaiian Airlines' NDC-Enabled Retailing Capabilities
MotoGP Confirms Red Bull as Title Sponsor of Australian Grand Prix 2021
Finnair Signs Lease Financing Agreement for Next Airbus A350
Thai Airways to Fly First COVID19 Vaccines to Thailand on 24 February
Marriott CEO and President Arne Sorenson Passes Away
Chua Hui Wan Returns to Travelport as Head of Agency Sales – APAC
Fiji Airways Extends Validity of Flight Credits to End-2022
Smiths Detection Granted AOAC Certification for Listeria Assay
airBaltic Signs Codeshare Agreement with Lufthansa
SAS Selects CFM LEAP-1A Engines to Power New Airbus A320s
Yamaha Extends MotoGP Commitment to 2026
Airbus H160 to Enter Offshore Sector with Shell and PHI
Finnair to Dismantle Airbus A319 at Helsinki Airport
Dusit to Take Over Hot Springs Resort in Guangdong, China
New Zealand Millennium Cup Postponed Until March 2021
Air Methods Signs HCare Contract for EC135 Helicopters
Marriott Upgrades Bonvoy App for iOS
Bangkok Airways to Reopen Airport Lounges and Kiosks
BA Expands VeriFLY Trial to Include All International Flights to UK
Embraer Delivered 71 Aircraft in Q4 2020
Thales and Airbus to Upgrade France's Electronic Warfare Capabilities
Busy Year Ahead for Banyan Tree as Group Prepares to Open 8 Hotels
SIA, Scoot and SilkAir Operate First Flights with Vaccinated Pilots and Cabin Crew
Ascott Opens Citadines Serviced Residence in Canggu, Bali
Markus Krebs Returns to Hawaii as GM of Outrigger Reef Waikiki Beach Resort
Clinique La Prairie Aesthetics & Medical Spa in Bangkok Appoints Director
AeroLogic Implements SITA eWAS Pilot Weather Monitoring Solution
IDeaS Expands Partnership with RateGain for AI-Driven Real-Time Intelligence
SIA Revises Aircraft Delivery Agreements; Defers Over $4b in Capital Expenditure
Marriott Signs Deal to Significantly Expand All-Inclusive Portfolio
Dusit Signs First Hotel in Kuwait
Hong Kong Int. Airport Handled Just 71,000 Passengers in January
Japan's First Boeing KC-46 Completes Maiden Flight
Etihad Airways World's First Airline to Vaccinate 100% of Cabin Crew and Pilots
Bombardier Partners StandardAero to Expand Maintenance Capabilities in Europe
Turkish Competition Authority Approves Korean Air's Acquisition of Asiana
Bahrain Int. Airport's New Terminal Makes the Most of SITA Technology
UK Charges Arrivals £1,750 for 10-Day Hotel Quarantine
Vietjet Takes Delivery of Two More Airbus A321neo ACF Aircraft
New Indian Airline Takes Off with Laminaar Aviation's ARMS Software
Aviation: Inconsistent Border Restrictions Serious Impediment to Recovery
AirAsia Indonesia, Malaysia, Philippines and Thailand Carried 23m Pax in 2020
Emirates Installs Touchless Self Check-In and Bag Drop Kiosks at DXB
British Airways to Invest in Sustainable Aviation Fuel Company LanzaJet
Qantas Upgrades Inflight F&B Options
SAS to Increase Flights in Spring and Summer Schedules
Etihad Airways to Use 360 Foam Wash on GE90 and GEnx-1B Engines
Air New Zealand Reopens Regional Lounge at Wellington Airport
Qantas Starts Offering Unlimited Flight Date Changes
Simpson Marine Sells Sanlorenzo SL78 and SL118 to Customers in Indonesia
KrasAvia Adds Two ATR 72-500 Aircraft to Fleet
Philippine Airlines Reducing Workforce by 30%
ATR Americas Appoints Tiziana Masullo as MD and President
CAE to Produce Pyure Air Sanitizers
Hyatt Regency Opens in Ningbo, China
Singapore Airlines Reports Q3 Net Loss of S$142 Million
Whitbread's Third Premier Inn Hotel on Isle of Wight to Open 26 February
Honda Extends Commitment to MotoGP
airBaltic Training Launches Recruitment Drive
Scandinavian Airlines Flew 280,000 Passengers in January
Myanmar Tourism Marketing Calls on Partners to Continue Support
Bombardier Appoints Stuart Bailey as GM of Berlin Service Centre
Qantas Signs Deal to Use Alliance Airlines' Embraer E190s
Int. Passenger Demand Down 75.6% in 2020; Forward Bookings Falling Sharply
Melbourne Home to Marriott's Second W Hotel in Australia
Strong Cargo, Reduced Costs Result in Operating Profit for Korean Air
SITA Launches Health Protect
Arne Sorenson to Reduce Work Schedule for Cancer Treatment
Accor Rebrands Mercure Hotel as Mantra Gladstone
Strong Variations in Regional Air Cargo Performance in 2020
Duxton Becomes Marriott's First Autograph Hotel in Singapore
Hyatt Takes Over Hotel in Brisbane, Australia
Marriott Opens 50th Hotel in Shanghai, China
Simpson Marine Sells Sanlorenzo SX112 to Customer in Hong Kong
Whitbread Set to Open Four More Premier Inn Hotels in Scotland
Diego Angarita Returns to Four Seasons Resort Anguilla as GM
GKN Aerospace Takes Leading Role in UK's Future Flight Challenge
New Boeing F-15EX Fighter Jet Takes First Flight
Rex Airlines Expands PSS Agreement with Sabre
Compulsory COVID19 Testing for Staff at Hong Kong Airport
American Airlines Makes Important Changes to Face Mask Policy
Process to Choose Hosts of Rugby World Cup 2025, 2027, 2029 and 2031 Begins
British Airways to Commence VeriFly Trial on 4 February
Rosaviatsiya Approves Mku30 Communications System for Ansat Helicopters
SATENA Signs GMA with ATR
Bombardier Completes Sale of Transportation Business to Alstom
From Mekong Startups to Mekong Innovations in Sustainable Tourism
China Airlines Launches Ultra-Low Temperature Cargo Service
Air Canada Suspends Flights to 15 Destinations in Mexico and Caribbean
Etihad Airways Continues to Operate Flights from London and Manchester
Vietjet Reports VND274 Billion Profit in Q4 2020
Cebu Pacific Introduces New Baggage Policy
Air Astana to Launch Frankfurt – Atyrau Flights
FINN Partners Establishes Advisory Board
Asia Pacific Airlines Carried 69 Million Passengers in 2020
Singapore Airlines to Operate Boeing 737-800 NG on Phuket Flights
Bombardier Expands Smart Link Plus Connected Aircraft Program
Vibe Hotel Melbourne Appoints Sai Amani as GM and Vanesa Kaya as EAM
Emirates Skywards Extends Tier Status, Miles
Malaysian Customs Approves Teleport as Forwarding Agent
Austrian Airlines Requires Passengers to Wear FFP2 Masks Without Valves
IATA DG: We Can See Light at the End of the Tunnel
How's Business in Pattaya, Thailand? Interview with MD of Tiffany's Show
Will British & Irish Lions' Tour of South Africa Go Ahead?
ASEAN Tourism Forum 2021 Postponed Until January 2022
HD Videos and Interviews
Podcasts from HD Video Interviews
RSS News Feed and Ticker
Travel Trade Shows in 2020 and 2021
High-Res Picture Galleries
Travel News Asia – Latest Travel Industry News
---
Looking for Bali, Vietnam, Cambodia tour packages, we are the best choice!!!