(06 Jun 2021)
IATA has urged governments to make data-driven
decisions to manage the risks of COVID19 when reopening borders to
international travel.
Evidence continues to show that COVID19
vaccination protects travellers from serious illness and death,
and carries a low risk of introducing the virus into destination
countries:
– The Robert Koch Institute (RKI) concluded that
vaccinated travelers are no longer significant in the spread of
the disease and do not pose a major risk to the German population.
– The European Centre for Disease Control and
Prevention (ECDC) issued interim guidance on the benefits of full
vaccination stating that "the likelihood of an infected vaccinated
person transmitting the disease is currently assessed to be very
low to low."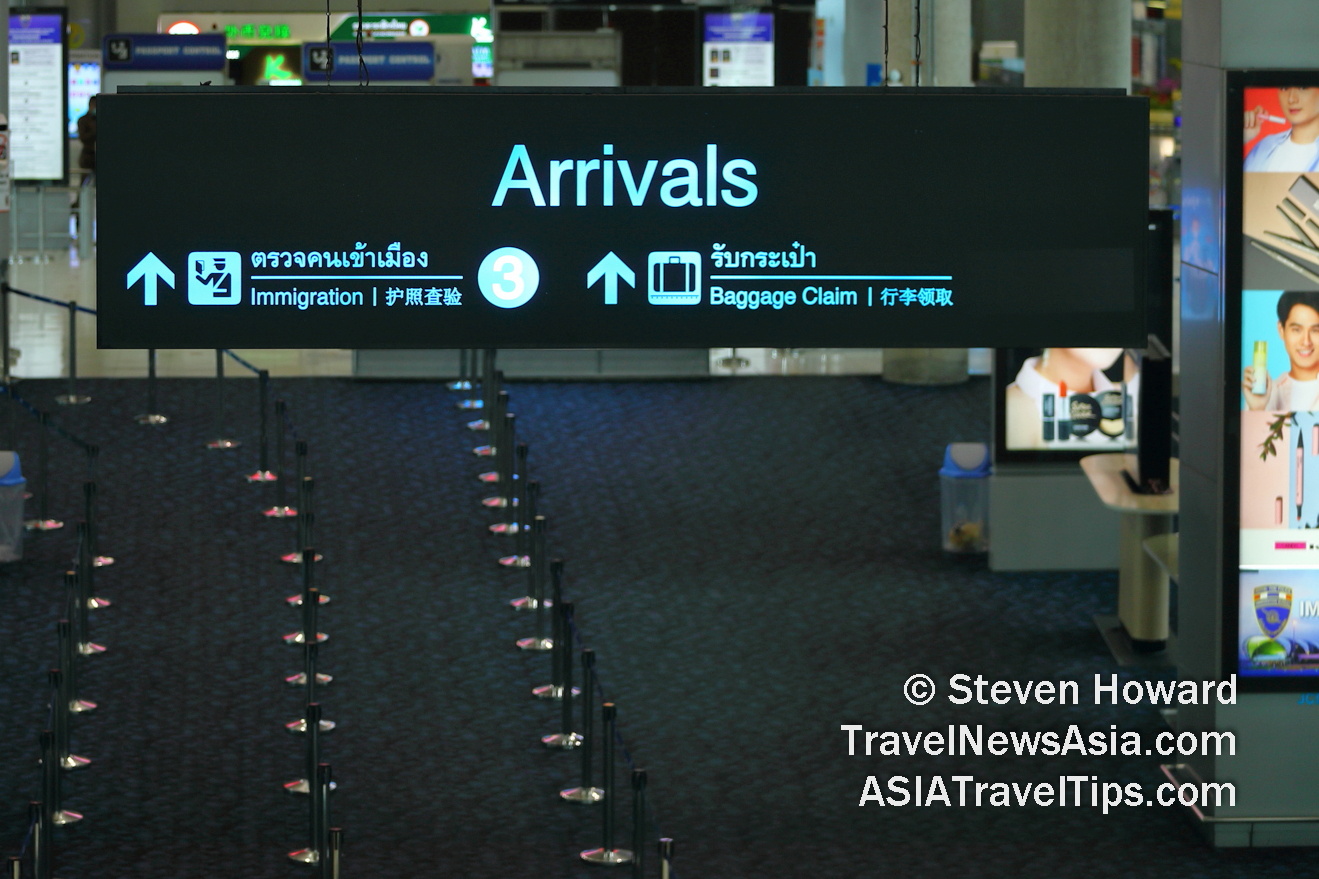 – The US Centers for Disease Control and
Prevention (US CDC) stated that "with a 90% effective vaccine,
pre-travel testing, post-travel testing, and 7-day self-quarantine
provide minimal additional benefit."
– The Canadian Testing and Screening Expert
Advisory Panel recommends that vaccinated travelers do not need to
be quarantined.
– A Public Health England study has concluded that
two doses of the COVID19 vaccines are highly effective against
COVID19 variants of concern.
"Data can and should drive policies on restarting
global travel that manage COVID19 risks to protect populations,
revive livelihoods and boost economies. We call on the G7
governments meeting later this month to agree on the use of data
to safely plan and coordinate the return of the freedom to travel
which is so important to people, livelihoods and businesses," said
Willie Walsh, IATA's Director General.
One challenge which remains is the potential of
barriers to travel for unvaccinated people. Data from the UK NHS
regarding international travelers arriving in the UK (with no
reference to vaccination status) shows that the vast majority of
travelers pose no risk for the introduction of COVID19 cases after
arrival.
– Between 25 February and 5 May 2021, 365,895
tests were conducted on arriving passengers to the UK. These were
PCR negative before travel. Only 2.2% tested positive for COVID19
infection during universal quarantine measures after their
arrival. Of those, over half were from "red list" countries, which
were considered very high risk. Removing them from the statistics
would result in test positivity of 1.46%.
– Of the 103,473 arrivals from the EU (excluding
Ireland), 1.35% tested positive. Three countries, Bulgaria, Poland
and Romania, accounted for 60% of the positive cases.
"Many governments continue to require universal
quarantine—either hotel-managed or self-managed. This impedes the
freedom of movement, discourages international travel and destroys
employment in the travel and tourism sector" said Walsh. "Data
from the UK tells us that we can and must do better. Almost 98% of
those detained because of universal quarantine measures tested
negative for the virus. We now have more than a year of global
data that can help governments make more targeted decisions on
international travel. This can keep the risk of importing COVID19
cases low—including variants of concern—while restarting
international travel with minimal infringement on the ability to
live normal work and social lives. Importantly, lives that include
travel."
IATA teamed-up with Airbus and Boeing to
demonstrate potential methodologies to manage the risks of COVID19
to keep populations safe while restarting global connectivity.
Airbus Modeled Whole Journey
Risk
Focusing on risks across the whole journey, Airbus
considered more than 50 variables (such as number of confirmed
cases and fatalities per country, COVID19 testing strategies,
traffic statistics, flight length, time spent in airport
terminals, provision of on-board catering and air conditioning) in
its model.
Assumptions for the model are based on over a
dozen data sources (including US CDC and the World Health
Organization). Results of the model were cross referenced against
data collections from actual results and observations from travel.
Using current COVID19 incidence data and not making any
consideration for vaccinated travelers (which would only lower the
risk of infections), example findings include:
– High to Medium Incidence – Latin America &
Caribbean (292 cases/100,000 population) to Canada (95
cases/100,000 population): Assuming the same traffic as in 2019
and without any testing, the model froecast that the local
incidence in Canada would increase by just over 1 case / 100,000
population due to the imported cases over 14 days. With a single
PCR test before travel, this number falls to less than 1
case/100,000 population.
– Medium to Medium Incidence – Europe (111
cases/100,000 population) to US (81 cases/100,000 population):
Assuming the same traffic as in pre-COVID19 and without any
testing, the Airbus model predicts that air travel over 14 days
would add less than 1 imported case/100,000 population to the
local incidence in the US.
– Medium to Low Incidence – Europe (111 cases of
COVID19/100,000 population) to Singapore (8 cases/100,000
population): Conservatively assuming the same traffic as in 2019
and without any testing, the model forecast that over 14 days air
travel would add over 1 imported case/100,000 population to the
local incidence in Singapore. With a PCR test before travel, this
number falls to less than 1.
Boeing Modeled the Efficacy of
Testing Strategies
Boeing modeling and analysis shows screening
protocols offer an alternative to mandatory quarantines for many
travel scenarios. The model evaluates the effectiveness of
passenger screenings and quarantines in countries around the
world. It accounts for various factors including COVID19
prevalence rates between origin and destination countries, the
efficacy of PCR and rapid antigen tests, and the disease timeline
(how the disease progresses) for passengers traveling with
COVID19.
The modeling revealed several key findings:
– Data show there are screening protocols as
effective as a 14-day quarantine;
– Screening protocols lower the risk to the
destination country; and
– Screening is most beneficial for travel from
higher to lower prevalence areas.
The passenger screening model and findings were
validated using actual travel testing data from Iceland and
Canada. Boeing is now modeling scenarios with vaccinated
travelers. As data on new COVID19 variants becomes available, it
will also be incorporated in the model.
"There is no one-size-fits-all solution to manage
the various levels of risk," said Walsh. "The economic and social
cost of the blanket measures taken by most governments to date has
been unnecessarily high. With this modeling, we are demonstrating
that we can be smart with calibrated travel policies that address
the risks, enable travel, and protect people. Everybody can
respect a data-driven decision. That is the way back to
normality."
No single government action can drive a recovery
for international travel. The G20 Tourism Ministers endorsed a
data- driven approach to reopening borders. The aviation industry
is encouraging the G7 to take leadership by agreeing to work
together to use the enormous amounts of data collected since the
start of COVID19 to drive a recovery effort. Critically that must
restore the freedom to travel for tested or vaccinated persons
while avoiding quarantine measures for the vast majority of
travelers.
"COVID19 is something that we need to learn to
manage, like we do other risks to health," Walsh added. "We accept
many things in society that we know come with risks—from consuming
alcoholic beverages to how we drive. We don't ban these
activities. We have some common-sense rules and the information
needed to make sensible decisions about how to manage these risks.
The post-pandemic future means doing the same for COVID19 so we
can all get on with our lives. There is no completely risk-free
protocol. Vaccination will play a big role. And the data we have
tells us that screening and testing protocols can make travel
safely accessible for all."
"Government policies are naturally risk averse,"
said Professor David Heymann of the London School of Hygiene and
Tropical Medicine. "By contrast, the private sector has great
experience in managing risks every day to deliver its products and
services. COVID19 now appears to be becoming endemic. This means
that COVID19 is not likely to disappear anytime soon, so
governments and industry must work together to rebuild global
connectivity while managing the associated risks. The first step
is for governments to evaluate the threshold of risk of virus
introduction that they can effectively manage. Then they need to
identify with industry feasible strategies to enable an increase
in international travel without exceeding those thresholds.
Airbus, Boeing and IATA have demonstrated some possible solutions.
Now we need more intense and transparent dialogue between
governments and the airline industry to move from models to policy
and ultimately facilitate international travel."
See also:

What is the IATA Travel Pass, and what does it mean for
travellers, airlines and the global travel industry? Exclusive
video interview with Vinoop Goel.
See latest
Travel Industry News,
Video
Interviews,
Podcasts
and other
news regarding:
COVID19,
IATA,
Quarantine,
Airbus,
Boeing.

Headlines:

ASEAN to Sign Major Air Transport Agreement with EU
CWT Begins Global Roll-Out of RoomIt's Intelligent Display
Air Cargo Demand Up 12% on Pre-COVID19 Levels
MQ-25 Becomes First Unmanned Aircraft to Refuel Another Aircraft
Helisul Aviation Partners Eve Urban Air Mobility; Orders up to 50 eVTOLs
HKG Appoints Simon Amor as Interim Coach for Asia Rugby Championship
Mallorca Joins UNWTO's Network of Sustainable Tourism Observatories
Elbit Systems to Provide UK Armed Forces with XACT Night Vision Goggles
Air New Zealand Appoints Nikhil Ravishankar as Chief Digital Officer
Rolls-Royce Starts Testing New Hybrid-Electric Propulsion System
Aviation Horizon Partners Air One for Launch of B737-400SF Cargo Services
Yolande Hu Joins Melia Koh Samui as Director of F&B
SAS Reports 20% Increase in Passengers
ADAC Luftrettung Flies Airbus H145 Using SAF for First Time
Digital Self Check-In Service Now Available at Sofitel Sydney Darling Harbour
Kyle Sinckler to Replace Andrew Porter in British & Irish Lions Squad
Melia to Open Hotel in Chiang Mai, Thailand
Alaska Airlines Partners Boeing's ecoDemonstrator Program
Menzies Cargo Sydney Receives CEIV Pharma Accreditation
F1 Singapore Grand Prix 2021 Cancelled
IATA: Make Data-Driven Decisions When Reopening Borders
Corsair's Airbus A330neo Fleet to Feature Inflight Wi-Fi by SITA
Qatar Airways to Resume Flights to Sharjah, UAE
Leonardo Di Clemente Joins Four Seasons Bahrain Bay as Executive Chef
Marriott Opens First Moxy Hotel in China
BA Resumes Passenger Flights Between Singapore and London Heathrow
Global Tourist Arrivals Down 83% in Q1; Asia Pacific Down 94%
United Airlines Signs Deal for 15 Supersonic Aircraft
GKN Delivers Eviation Alice's First Integrated Wings, Empennage and EWIS
Honeywell Launches JetWave Satcom Solution for Military Customers
Learjet Signs IDIQ Contract with U.S. Air Force for up to 6 Global 6000s
ABS Jets to Use Beacon as Dedicated Maintenance Coordination Platform
IHG Signs voco Hotel on Orchard Road in Singapore
Qatar Airways to Resume Direct Flights to Phuket, Thailand
Hong Kong Extends Airport Relief Package for Further 2 Months
British Airways Begins Trial of IATA Travel Pass
Westin Partners Hyperice; Unveils Results of Study on Running and Recovery
Munich Airport Reopens VIP Terminal
Elbit Systems to Supply Spectro XR EO Systems to Country in Asia Pacific
Carbonix to Add Honeywell's Satcom Solutions to UAVs
Ascott Acquires Three Rental Housing Properties in Sapporo, Japan
Ritz-Carlton Opens Luxury Resort in Maldives
Lazada Thailand to Upgrade Security with Two HI-SCAN 100100V-2is Systems
Air Astana to Launch Flights Between Almaty and Samarkand, Uzbekistan
Minor Opens First Avani Hotel in Indonesia
Halo Orders 200 eVTOL Aircraft from Eve Urban Air Mobility Solutions
Aviation: New Trinitair Wingtip Designed to Reduce Fuel Consumption by 2%
CWT Granted Accommodation Patent by USTPO
Vietnam Airlines to Trial IATA Travel Pass
Air New Zealand Awarded More Int. Cargo Flights Under MIAC Scheme
Asia Pacific Airlines Carried Just 1.1 Million Int. Passengers in April
Korean Air Receives More Approvals for Asiana Acquisition
Ascott Partners International SOS to Offer Telehealth and Travel Security Advice
COVID19 Impact on South Korea's Travel and Tourism Sector
Bangkok Airways Extends Temporary Closure of Ticketing Offices
South Africa vs France to Kick Off Women's Rugby World Cup 2021
Marriott Signs Ritz-Carlton Hotel in Ningbo, China
Airbnb Upgrades Service for Hosts and Guests
Plaza Premium Partners Menzies Aviation
Qatar Airways to Resume Atlanta Flights on 1 June
Boeing Signs New STS Contract for C-17 Training at Farnborough
United Airlines Appoints Toby Enqvist as Executive Vice President
Air Canada Adds Rocky Mountaineer to Aeroplan
British & Irish Lions Name Performance Staff for Tour to South Africa
Times Square, New York Home to World's Third M Social Hotel
IATA Warns of Potential Airport Chaos
Qatar Airways to Resume Flights to Malaga, Spain on 2 July
Skytrax Certifies Korean Air as 5-Star COVID-Safe Airline
Airbus Unveils Plans to Increase Aircraft Production Rates
Air Astana to Resume Flights Between Atyrau and Amsterdam
IATA Forecasts Strong Rebound But Not Full Recovery
World Tourism Organization Opens Regional Office in Riyadh, Saudi Arabia
Escape! Banyan Tree to Open 'No Walls, No Doors' Resort in Bali, Indonesia
Marriott Opens First Luxury Collection Hotel in South Korea
Red Arrows and Canadian Snowbirds to Support Armchair Airshow on 29 May
ATPCO Appoints Ellen Lee as CCO and Maya Bordeaux as CPCO
Air Astana to Launch Flights to Podgorica, Montenegro
American Airlines Appoints Cole Brown as Chief People Officer
Embraer's Aftermarket Solution Converts ERJ145s into Semi-Private Aircraft
Spanish Air Force Takes Delivery of Airbus' 100th A400M
St. Regis Hotel Opens on Dubai's Palm Jumeirah
Changi Airport in Singapore Implements New Measures to Combat COVID19
Singapore Airlines Group Commits to Net Zero Carbon Emissions by 2050
Sheraton Rebrands Hotel in Istanbul, Turkey
Executive Appointments at Saab
How Travellers Evaluate Risk and Comply with COVID19 Rules
airBaltic Rehiring Cabin Crew
Airbus Publishes First Detailed Images from Pléiades Neo 3 Satellite
Minor Hotels to Rebrand Historic Hotel in Amsterdam, Holland
American Airlines Launches New Airport Service: Five Star Essentials
Rosewood Signs Fifth Hotel in Mexico
Akbar Al Baker Appointed Chairman of oneworld
Lucas Leonardi Varin Joins Anantara Resort in Thailand as Executive Chef
Delta Appoints Dan Janki as EVP and CFO
Embraer Delivers 600th Phenom 300 Series Business Jet
Marc Bromley Returns to Four Seasons Hotel Washington, DC as SGM
Etihad Airways and Saudia Expand Partnership
United Airlines to Increase Flights to Europe; Applauds EU Council's Updates
France Orders Two More Airbus H160s for Navy
Cathay Pacific Commits to Net-Zero Carbon Emissions by 2050
Shandong Airlines Implements Sabre's AirVision Fares and Contract Manager
Mandarin Oriental Appoints Matthew Bishop as Chief Financial Officer
British Airways Adds EnergyPods to First Lounge at London Heathrow
Four Seasons Hotel Doha Appoints Maria Sabella as Director of Marketing
FCM Appoints Henry Jones as Head of Marketing for Asia
Franck Rodriguez Returns to Centara as GM of Group's First Hotel in Vietnam
Jeanette Wong to Join Singapore Airlines' Board as Independent Director
Singapore Airlines to Raise SG$ 6.2 Billion via MCBs
Hyatt Signs First Alila Hotel in Shanghai, China
Capital One Partners Plaza Premium for Lounge at DFW
More Countries Lift Restrictions for Vaccinated Travellers
Accor Becomes Official Hotel Partner of NRL
Edmonton Int. Airport and Air Canada Working Together to Reduce Carbon Emissions
Notice of Race: NZ Millennium Cup 2022 to Take Place in February
16,500 Fans to Watch British & Irish Lions Play Japan at Murrayfield in June
Fusion Hotel Group Commits to Using Only Cage-Free Eggs
Cross and Italmar (Thailand) Lay Foundation Stone of New Hotel in Bangkok
Vietjet to Increase Revenue and Improve Service with Upgraded Website
Airbus Corporate Jets Receives ACJ319neo Order
Dusit Thani Reports Q1 2021 Results
Finnair to Install HEPA Filters on ATR Fleet
Bangkok Airways Reports Net Loss of 756.5 Million Baht in Q1 2021
First Section of ACJ220 Arrives in Mirabel, Canada
Dates Set for Rugby World Cup Sevens 2022; Route to Qualification Changes
Air Travel Bubble Between Hong Kong and Singapore Bursts Again
Minor Signs First NH Hotel in Middle East
British Airways Trials 25-Second Digital COVID19 Test
Avani Hotel to Open in Seminyak, Bali Next Month
United Airlines Adding Over 400 Daily Flights to July Schedule
3,500-Room Resorts World Las Vegas to Open 24 June
Four Seasons Unveils New Private Jet Itinerary for 2022
New Zealand Opens to Yachts from Australia
Whitbread to Open 2,142 Hotel Rooms in UK by End of August
Bangkok Airways Resumes Flights from BKK to CNX and HKT
Rebuilding Hospitality – Amadeus Publishes Results of Global Hotel Survey
Hong Kong Int. Airport Reports April 2021 Passenger and Cargo Traffic
Etihad Launches Verified to Fly
First Boeing-Saab T-7A Red Hawk Joined in Record Time
Bombardier's New Apprenticeship Program at London Biggin Hill
Air North, Yukon's Airline Appoints APG as GSA in 12 Countries
Revised Fixture List and Venues for Castle Lager Lions Series
Asia Digital Engineering Receives Base Maintenance Approval from CAAM
Qantas Delays Resumption of International Flights Until Late December
Promoting Hua Hin Airport and Prachuap Khiri Khan to Regional Markets – Interview
NDC – Exclusive Interview with Kathy Morgan of Sabre Travel Solutions
Elephant Conservation, Jungle Bubbles and Tourism in Thailand – Interview
IATA Travel Pass – Interview with Vinoop Goel, Director Airports – APAC
How's Business in Pattaya, Thailand? Interview with MD of Tiffany's Show
Will British & Irish Lions' Tour of South Africa Go Ahead?
ASEAN Tourism Forum 2021 Postponed Until January 2022
HD Videos and Interviews
Podcasts from HD Video Interviews
RSS News Feed and Ticker
Travel Trade Shows in 2020 and 2021
High-Res Picture Galleries
Travel News Asia – Latest Travel Industry News
---
Looking for Bali, Vietnam, Cambodia tour packages, we are the best choice!!!