It is a no-brainer that safety tops solo travellers' list when going on a trip. A recent survey of 2,000 travellers commissioned by Intrepid Travel found that 73% of respondents worry about safety.
As more travellers embark on trips on their own, solo travel is expected to rise this year. This is backed up by the data from Hitwise, the UK's largest online behavioural research tool, which claims that there was a 143% increase in "solo travel" searches over the past three years.
Millennials are found out to be notorious solo travellers for they are the generation that constantly seeks new and unique experiences. Women also prove to be more adventurous than men as they are more likely to travel on their own. Hitwise says that that the audiences driving searches for solo travel have been women (55% of them) aged between 25-34 years old.
Travel website Wegoplaces reveals an interactive guide that visualises the safest and riskiest countries for travelling alone and offers tips for staying safe. This report explores an overview of the safest, riskiest, most peaceful and hostile countries. Data has been sourced from the Gallup Global Law and Order Report, Global Peace Index 2018 and guidelines from the FCO.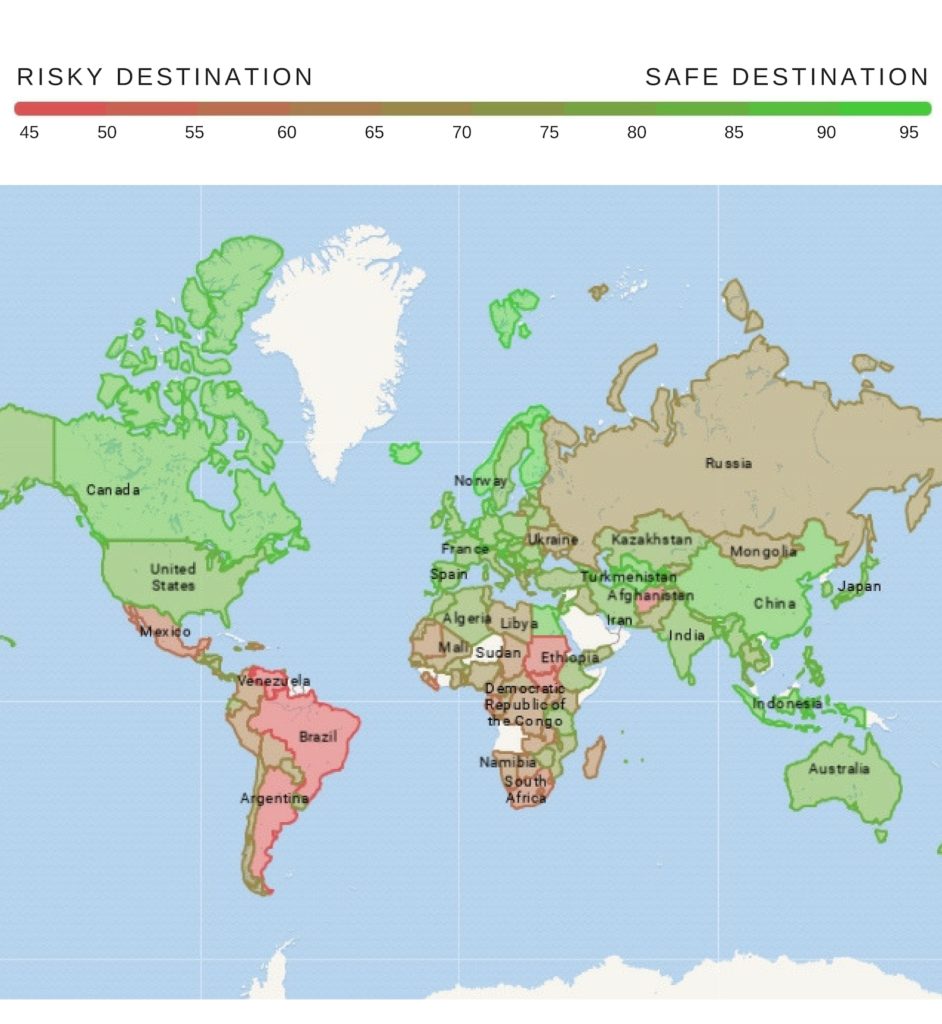 Singapore tops the list of the safest cities worldwide followed by Norway and Iceland.
The 10 safest locations for solo travel with index score (starting with safest):
Singapore (97)
Norway (93)
Iceland (93)
Finland (93)
Uzbekistan (91)
Hong Kong (91)
Switzerland (90)
Canada (90
Indonesia (89)
Denmark (88)
The 10 riskiest locations for solo travel with index score (starting with riskiest):
Venezuela (44)
Afghanistan (45)
South Sudan (54)
Gabon (55)
Liberia (56)
South Africa (58)
Mexico (58)
Dominican Republic (60)
Botswana (61)
Sierra Leone (61)
Although many have fears of safety on a trip alone, solo travel is a safe option for an adventure and it comes with the same risks as travelling with a companion.
---
Looking for Bali, Vietnam, Cambodia tour packages, we are the best choice!!!